3 Ways to Party Like a Rebel on New Year's Eve
By Rebel Bourbon
|
Rebel Lifestyle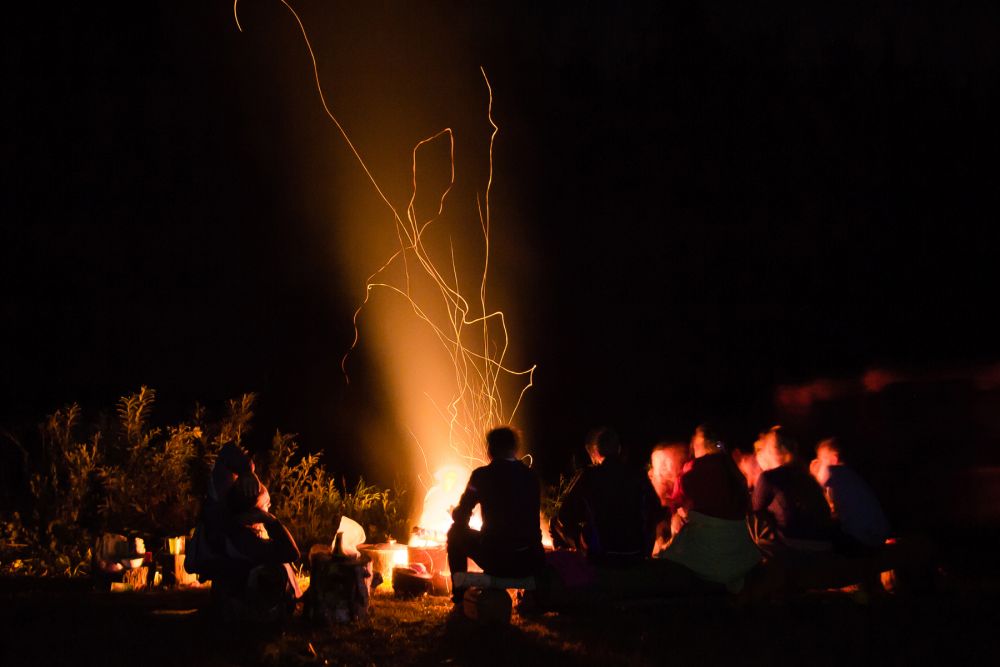 Party hats, cheap champagne, staring at a TV watching a ball drop in the Big Apple — that is not how a rebel rolls on New Year's Eve. To ring in a new year righteously, you need radical, bold, badass. Here are three ways to make sure you do not go quietly into 2019.
Camp it.
Flee the obnoxious party favors and head for the desert. Any desert will do (hell, if the forest is more your thing, then head there), as long as you can disconnect and toast the planet as it starts another revolution around the sun. Go where there's no cell phone reception, no ice maker, and no people besides you and your closest friends, bonding over a camp fire and some Rebel Yell bourbon.
If you're feeling especially adventurous, try road tripping it somewhere like Joshua Tree National Park, which has nearly 500 campsites. Seek out White Tank Campground. Surrounded by massive granite boulders, it's situated near the darkest section of the park, guaranteeing mind-blowing views of the night sky.
Beach it.
Head for the coast for a magic beach party on the shore. Join a mega-event like the free fireworks they light up every year over the Atlantic Ocean in Miami Beach. Or better yet, find your own patch of sand.
A few sparklers, your toes in the ocean, and a Rebel Yell toast to Poseidon the sea king — that's all you need. East-facing beaches are best: You'll see the first sunrise of the new year as it rises on the horizon — a good omen for the rest of the year.
Rage it.
Find the rowdiest celebration in your city of your choice and go completely bonkers. Vegas is glitzy and Key West is insane – but may we recommend New Orleans? The Big Easy is best known for Mardi Gras (and it's on our list of top music cities), but this town knows how to do New Year's right: parades, marching bands, fireworks, and "balcony bashes" where you toss beads on the street partiers below.
You know you've picked the right town when its main drag is named Bourbon Street. Rebel up.
More Unconventional Wisdom