The 2020 Rebel Bourbon 10-Year Single Barrel Is Here
By Rebel Bourbon
|
Whiskey Education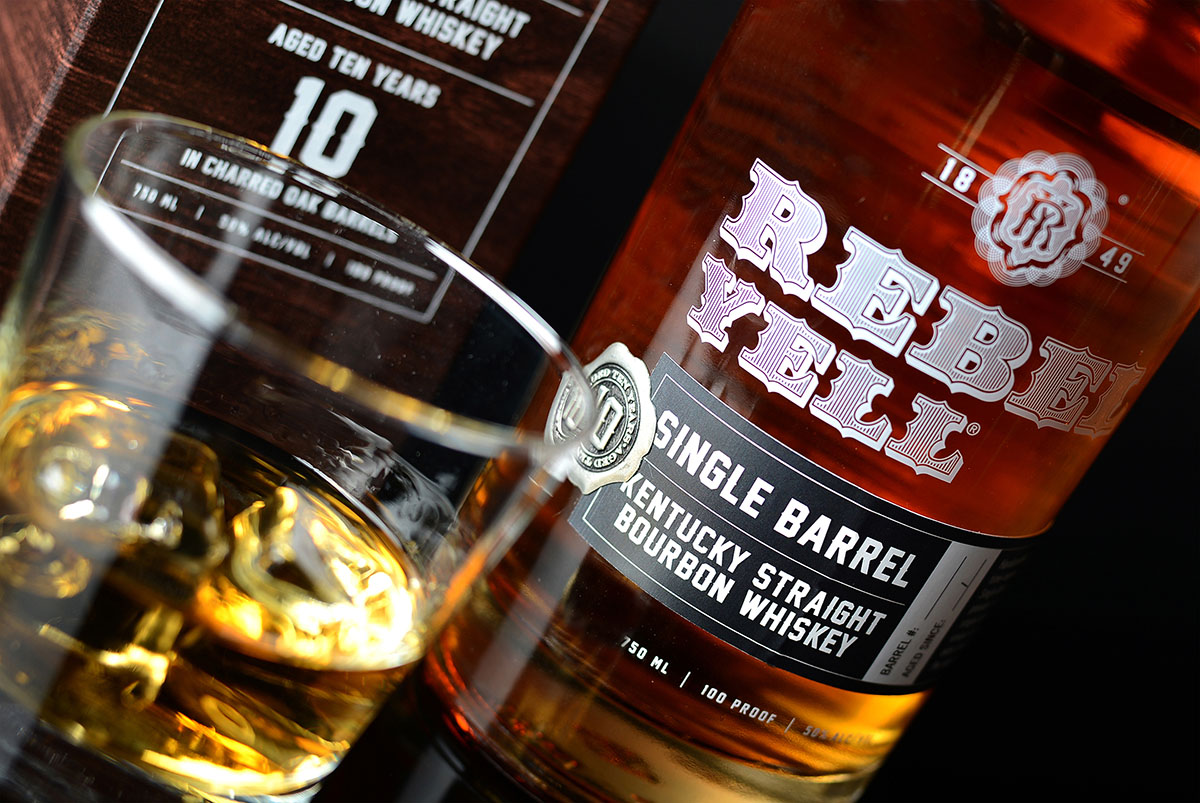 The 2020 rendition of Rebel Bourbon's 10-Year Single Barrel Bourbon has arrived, and it's like your birthday and Christmas all rolled into one. The annual debut of this special whiskey is something every hardcore bourbon fan looks forward to all year long.
The 10-Year Single Barrel is the only member of the Rebel Bourbon family that's meticulously aged for 10 years, says Philip Lux, Brand Manager at Lux Row Distillers.
"It goes into new American charred white oak barrels and it remains there for 10 years — we leave it alone," he says.
Aging in a charred barrel softens the rebellious edges of a young whiskey, while imparting flavors — vanilla, honey, caramel — that transform it into the bourbon we love.
Unlike wine or Scotch, which can age for decades, aged Kentucky bourbon has a shorter path to perfection: between 5 and 12 years.
"At 10 years, Rebel Bourbon lies right in that window," Lux says.
Since Rebel Bourbon first introduced the 10-Year Single Barrel in 2016, the release has wowed bourbon drinkers and critics alike with its rich texture and sweet, oaky, smooth flavor.
Of course, no two whiskies are exactly the same. (Hell, with the 10-Year, no two bottles are the same.) Rebel Bourbon may follow a painstaking process, using the same premium raw materials — corn, wheat, malt, and charred white oak barrels — but every kernel of corn and every oak tree has its own story.
From year to year, the 10-Year reflects those elements of nature — yet follows what has become a house style for the release, Lux says.
It's a formula that has already earned this year's release a host of awards including the 2020 World's Best Single Barrel Bourbon and the 2020 Best Kentucky Single Barrel Bourbon from Whisky Magazine World Whiskies Awards.
The 2020 10-Year showcases caramel and a touch of citrus on the palate, with just a hint of spice. Take a whiff and you'll be rewarded with vanilla and dark fruit, followed by notes of citrus and oak.
It's a bourbon for all seasons: One you'll want to sip straight. One you'll want to try in a simple old-fashioned. One you'll want to pair with a grilled sirloin steak or maybe just some nuts and cheese, to explore every nuance of flavor.
"We want to bring new excitement every year, while building on what has become our classic, signature aged bourbon," Lux says.
More Unconventional Wisdom