A Rebel's Bourbon and Barbecue Pairing Guide
By Rebel Bourbon
|
Rebel Lifestyle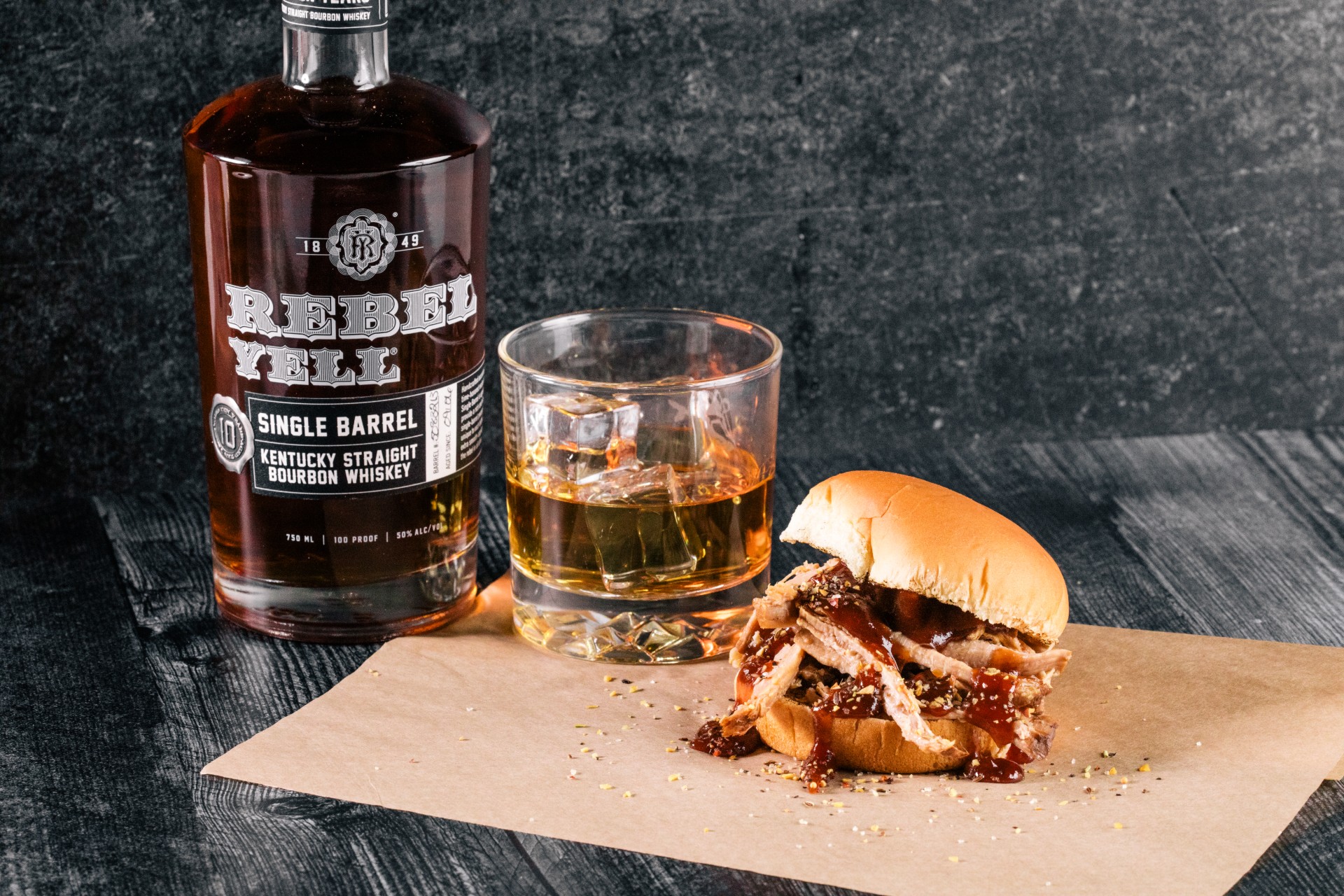 Summer's coming, and you know what that means: time to crank up the grill. You can't summer without barbecue — and you'd be a fool to have barbecue without bourbon.
Whether your pick is ribs, sausage, or wings, you're talking about sweet, intense, smoky flavor — the same words we use to describe our best bourbons.
No surprise that barbecue and bourbon make such a killer duo. And these are some of the best pairings of all:
Pulled-pork sandwich
Pulled pork — so-called because it's cooked slowly, then "pulled" into shreds — is the most luxurious barbecue pick, with its buttery-moist tenderness. Stack it on a soft bun and chase it with Rebel Bourbon's luxurious Kentucky Straight Bourbon Single Barrel, aged in charred oak barrels for 10 years. Each batch exhibits its own unique profile, but year after year, you can always count on dense layers of caramel, vanilla, dried fruit, and oak.
Wings
Wings are a simple pleasure of life. Wings are for watching TV, for feeding a mob, for eating over the sink. They're a cinch to grill and were made to be doused in your favorite sauce (or sauces — go crazy). Every wing is a new wing, another chance to dig past a crunchy crust and gnaw that moist meat straight off the bone. For this, go to your most classic Rebel Bourbon: the original Kentucky Straight Bourbon 80 proof, sipped solo or splashed with soda for a crisp effervescence that makes those wings soar.
St. Louis-style pork ribs
In the rib world, these bad boys are known for being thick and meaty, and they're a snap to fix: Coat them with a peppery dry rub, wrap them in foil, and bake a couple of hours, then throw them on the grill for a final char. Then pour yourself a glass of Kentucky Straight Bourbon 100 proof. This wheated bourbon has Rebel's signature honey-butter flavor, but in a more potent, more intense form, with a good hit of spice — a perfect foil for those bad-ass ribs.
Brisket mac and cheese
Smoky, beefy brisket is hands-down a perfect food. Same for mac and cheese — even the kind that's straight out of a box; we're not mac and cheese snobs. But throw them together, and you have a rebel-worthy feast. You can't beat the interplay between the chewy-tender beef and the al dente pasta. That's some good stuff. All it needs is a sexy bourbon by its side: Ginger Whiskey, a twist on the classic Rebel recipe that's been infused with the spicy flavor of ginger.
Sausage
Sausages get you a lot of bang for your buck. From zesty chorizo to smoky kielbasa, they're boldly flavored and easy to fix — you can turn them over on the grill with one hand while nursing a glass of bourbon in the other. Go for the most audacious member of the Rebel Bourbon clan: Straight Rye Whiskey, whose warm, spicy profile has the backbone to stand up to whatever hot link you like.
More Unconventional Wisdom