8 Essentials for a Rebel-Style Home Bar
By Rebel Bourbon
|
Rebel Lifestyle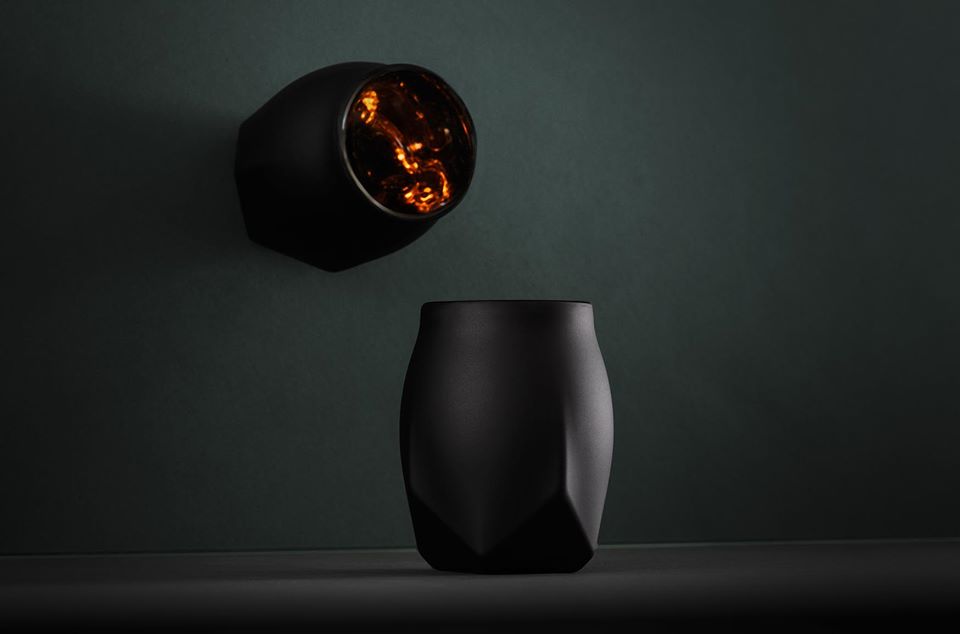 It's hard to improve on a bottle of Rebel Bourbon. How do you best perfection?
Here's one answer: by building an awesome home bar stocked with all of the things that make Rebel Bourbon shine.
Whiskey glass
If you're a distillery presenting whiskey in its most immaculate state, then you're using a Glencairn crystal whiskey glass. It's the industry standard, with a tulip shape that reveals the spirit's depths and nuance.
Fortunately, you're not a distillery and can go for Norlan's sexy Vaild tumblers, shown above. There's some science involved: They've been developed with a distiller to maximize elements such as aromatics and proper aeration, and the double-walled design is lightweight.
Even cooler are the cut corners at the base of each glass and the black exterior.
Shot glasses
Crime may not pay, but these shot glasses depicting six of America's most notorious gangsters — from Bugsy Siegel to Al Capone to Pretty Boy Floyd — sure are cool.
As you down a whiskey under the watchful eye of John Dillinger, you can celebrate the fact that although he died prematurely at 31, you're still here to toast his memory.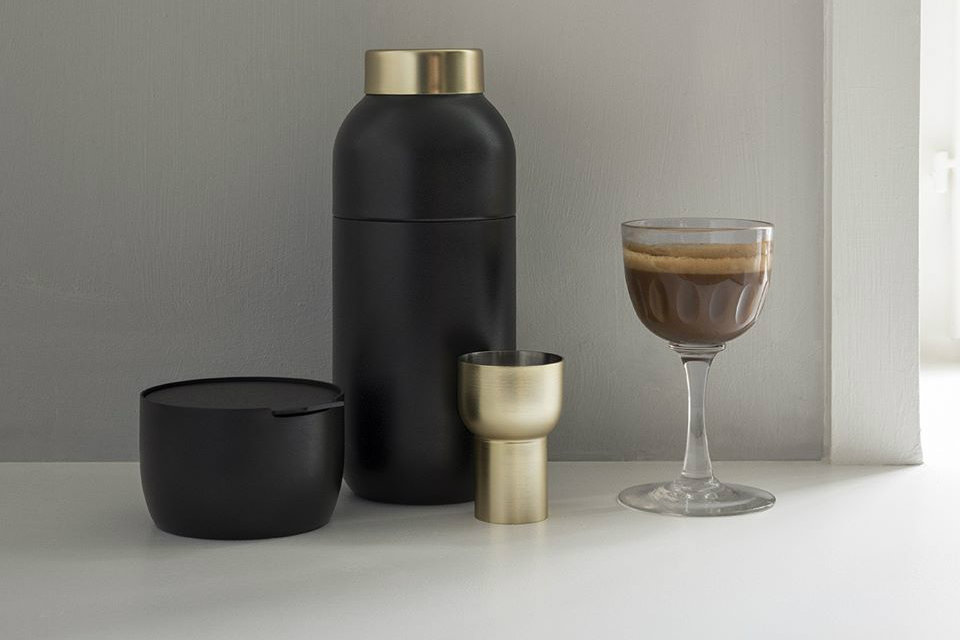 Cocktail shaker
The shaker is the linchpin for any bar setup. Basic bartender style is the standard "Boston shaker" with two stainless steel cylinders that interlock. No shame in going basic — if that's the way you want to live.
Or you can get Stelton's sleek matte-black option, reminiscent of a bullet. It also comes with a matching measuring cup. Not that a rebel measures his alcohol.
Decanter
The Phantom skull decanter takes the fine art of decanting — airing out your spirit or wine to let it breathe — and gives it a friendly kick in the pants.
The decanter, impressively ghoulish at any angle, has a glass stopper and holds 33 ounces of your favorite whiskey or bourbon. As you sit around with friends sipping some decanted Rebel Bourbon Single Barrel, do you want to be staring at a dull glass pitcher — or do you want to gaze back at this magnificently eerie skull?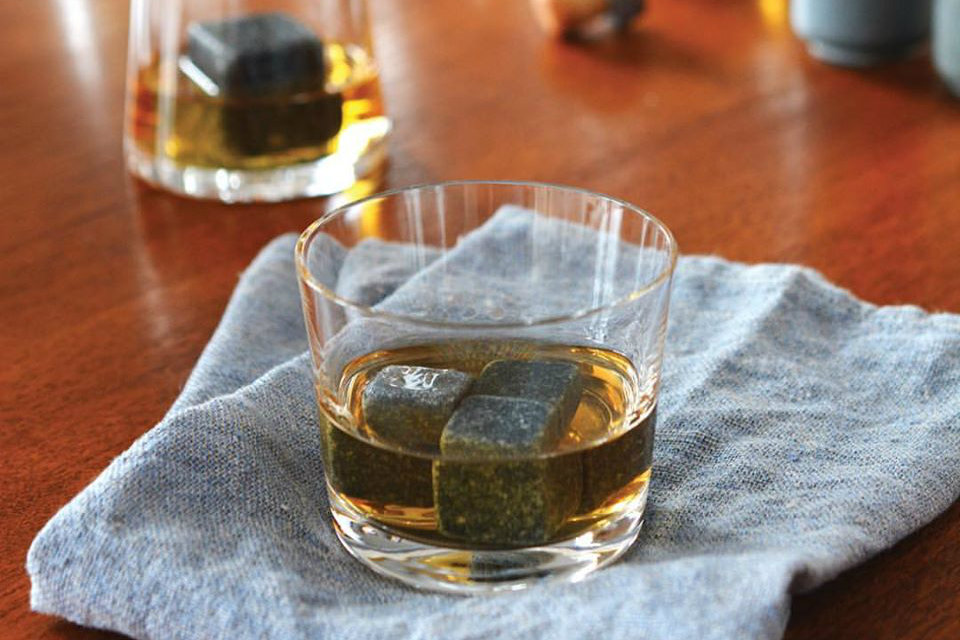 Whiskey rocks
"Rocks" are designed for people who like a little chill on their whiskey but are hung up about whether an ice cube waters it down. It's a thing. Instead of ice, these stone cold cubes cool your drink but don't melt.
How well they work and whether or not you like literal rocks in your drink is up for debate. But if you're going for that consummate host prize, then put Teroforma's Whiskystones on your list.
Napkins
These deluxe two-ply black cocktail napkins come stamped with sparkly gold foil polka dots. They're made from virgin wood pulp, so they're hell on the environment, and they also cost a ridiculous 10 cents each. But aren't they festive?
Yeah, scratch that. Are you a party planner or are you a rebel? An old T-shirt, freshly laundered, works great.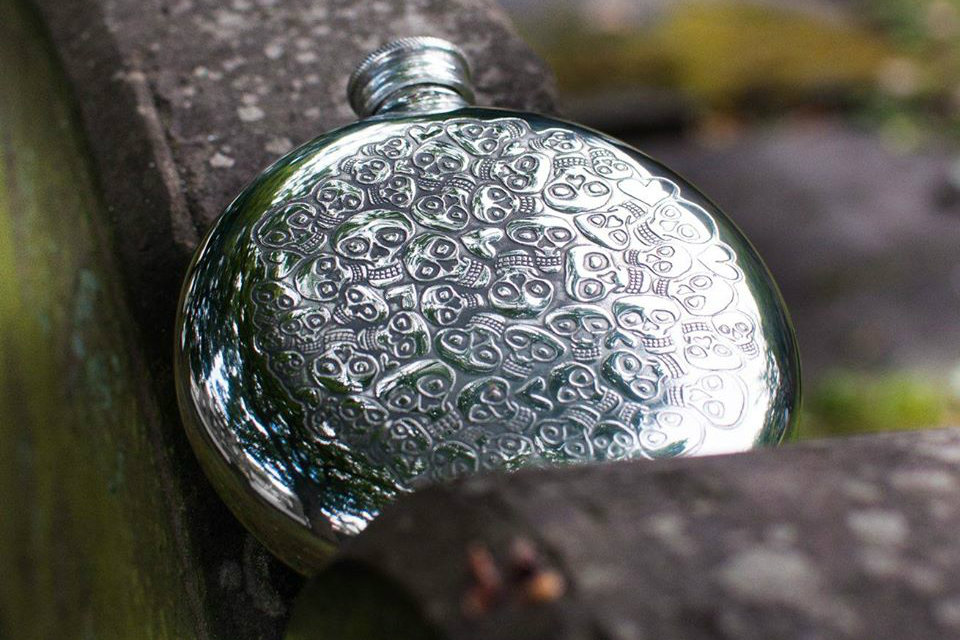 Flask
When choosing a flask, function comes first. You want a sleek profile so you can carry it unobtrusively. And the best material is pewter, because it does not interfere with taste. (Stainless steel works too.)
Wentworth Pewter, based in Sheffield, England, the birthplace of stainless steel, has a whole gallery of pewter pocket flasks, rendered in various cool patterns.
The round Love Skull flask , embossed with an ornate illustration by artist Gordon W. Robertson, holds 6 ounces. A more straightforward offering is the 4-ounce hammered pocket flask, with an artfully bumpy surface that lets you get a grip.
Daytime gear
There are some hours in the day when you are not drinking whiskey. During those times, you might be drinking other beverages, such as coffee, tea, or water. It could happen.
But one's thoughts never wander too far, and that's why this enamel campfire mug emblazoned with the words "Probably Whiskey" is such a blessing.
You can take it on a camping trip, but it can also be your everyday around-the-house mug. It's practical for anything, hot or cold: coffee, beer, spirits, wine, or soda. In a pinch, it can hold whiskey too.
More Unconventional Wisdom