A Rebel's Survival Guide to Music Festival Season
By Rebel Bourbon
|
Rebel Lifestyle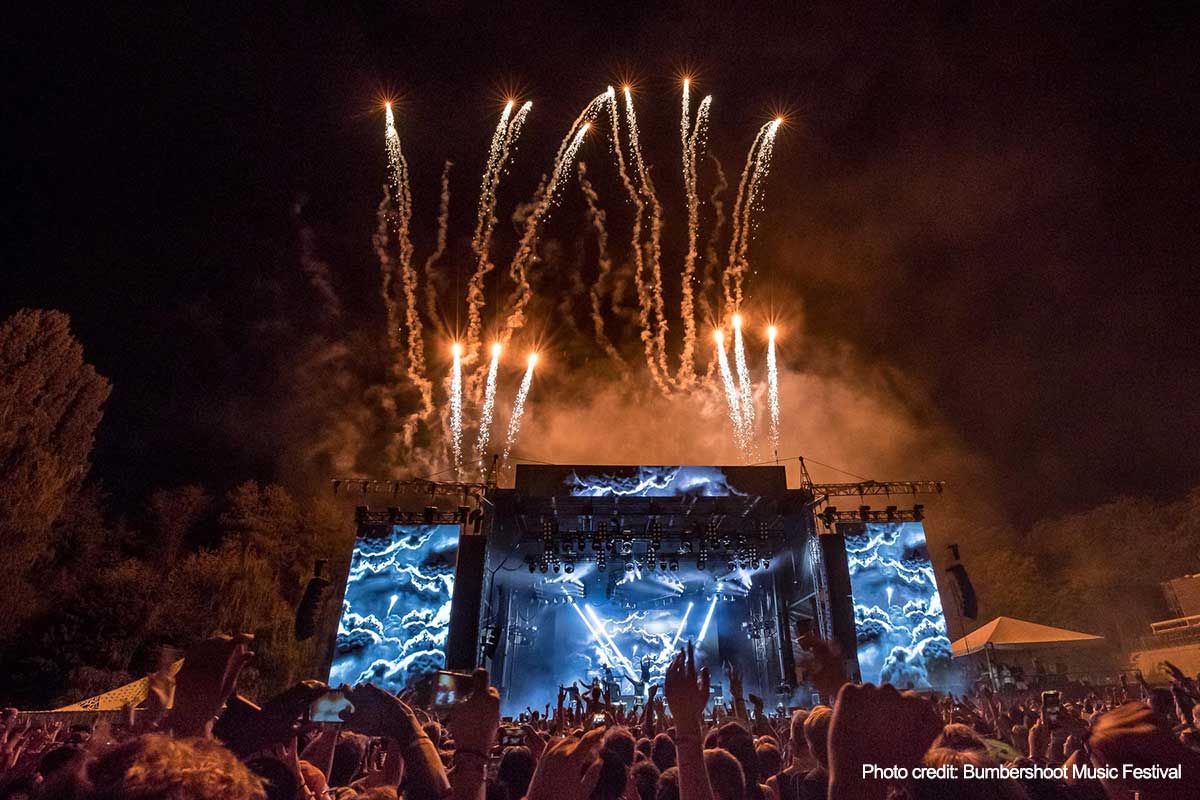 With the start of summer comes your other favorite season: music festival season, when you get to kick back, listen to your favorite bands, and raise hell with your fellow noisemakers.
There are too many to list here, but here are the highlights: Bonnaroo (June 7-10) in Manchester, Tennessee, is just around the corner, followed closely by the Warped Tour, kicking off June 21 in Pomona, California (and celebrating its swan song in 2018). And rounding out the season is the Electric Daisy Carnival in Orlando November 9-10.
In between, you also have festivals like Detroit's MoPop (July 28-29), Seattle's Bumbershoot (August 31-September 2), and St. Louis' LouFest (September 8-9). Rebel Yell will be hanging at all three, so if you're in the vicinity, stop by for a swig.
To do these festivals right requires planning. And you hate planning. We got it. That's why we're here. Whether your playlist skews country or rock, we have some pointers on how to survive your music festival shenanigans.
For starters, don't be an idiot — stay hydrated, use sunscreen, bring your shades, wear comfortable shoes. Then pack these:
A body flask
Start with the most essential: a compact way for you to take Rebel Yell along. Soft, collapsible flasks made from materials like silicon have the lowest profile. The Liquid Body Flask, a stainless-steel pack available in chrome or matte black, is more badass.
Baby wipes
No, dude, these are not just for babies. And rebels don't get a pass on personal hygiene. If you're at a festival for longer than eight hours — and why would you bother if you're going to be there any less? — there will come a time when you are grateful for these. Trust.
Ear plugs
It seems counter-intuitive to bring ear plugs to a concert event, but if you still want to be able to hear music when you're 60, then do it.
Portable phone charger
Some festivals offer charging stations, but there are no guarantees. If you're at a music festival and you don't have the rowdy photos to prove it, were you really at the music festival after all? Don't risk it.
Head gear
Even a full head of hair will not protect your precious cranium from the sun beating down on you all day, so wear a hat. Preferably one that's vented to keep you cool. Preferably the Rebel Yell trucker style cap.
Hoodie
Yeah, you're probably going to sweat during the day. But when the sun goes down, you'll be glad you packed a hoodie. (Rebel Yell can't be the only thing that keeps you warm.) A hoodie is resilient; you can crunch it up in your backpack and it springs back, none the worse for wear. Choose a reliable American brand like Carhartt. Just so happens Carhartt makes a hooded sweatshirt for Rebel Yell, so people will know what kind of man you really are.
More Unconventional Wisdom