5 U.S. Motorcycle Rides to Satisfy Your Rebel Spirit
By Rebel Bourbon
|
Rebel Lifestyle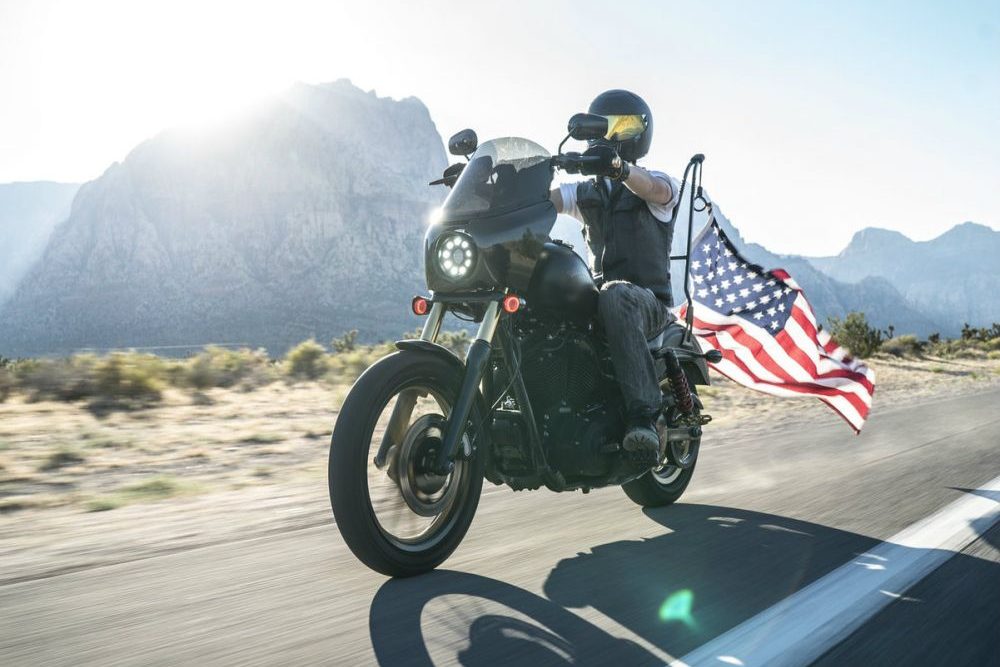 There's no better time than fall to hop on your bike and hit the open road. We're not talking about a spin around the lake. You need rolling curves, scenery to stop for, and someplace along the way to grab food and drink. Make your trip one to remember, with these five ultimate motorcycle routes around the U.S. of A.

Blue Ridge Parkway
This long and winding road through the Appalachian Mountains is hailed as "America's Favorite Drive," and that's no lie. It's a linear national park that runs 469 miles long, weaving through forests and countryside, and past historical sites, museums, and charming small towns.
For a shorter sprint, go straight for the peak ride, called "The Claw of the Dragon" — a meandering twister packed with white-knuckle adrenaline thrills.
Mexican Hat to Bryce Canyon, Utah
With glorious skies and stunning landscapes, the American Southwest deserves a spot on every biker's must-ride list. One of the best routes extends from Mexican Hat, a small village in southeast Utah, to Bryce Canyon National Park, 300 miles west.
But this jaunt through Utah's high country — ranging from deep sandy canyons to sharply angled mountainside trails — is far from a straight shot. Visual wonders include ruddy, painted-desert pastels punctuated by jagged stone formations (such as the signature Mexican Hat), with rocks hanging so precariously, they defy gravity.
Twisted Sisters
Also known as the Three Sisters, this top trek for two-wheelers rambles through the Hill Country of central Texas, attracting riders from across the Lone Star State and beyond. The "Sisters" are three Ranch Roads — 335, 336, and 337 — that form a 100-mile loop through some of the state's prettiest topography.
Of course that means cattle ranches (with their own landing strips), but also steep hills, valleys, and dramatic canyons. Dozens of intense curves make this a challenging trip, but there are plenty of roadside stops, such as the Lone Star Motorcycle Museum, to collect your breath.
Pacific Coast Highway
Surely there is no roadway on the planet more beautiful than the PCH. With the craggy Santa Lucia Mountains to the left and the sparkling blue Pacific Ocean to the right, the 123-mile stretch extending from Monterey Bay south to Morro Bay threads through the breathtaking coastline of Big Sur, featuring oft-photographed Bixby Bridge and tourist hot spots like Nepenthe, a restaurant with killer views of the coast.
Gently sloping curves make this a leisurely, even lyrical outing. If you want to keep going and head to L.A., who's to stop you?
Cherohala Skyway
At a mere 43 miles, this ride from North Carolina to Tennessee through the Cherokee Mountains is a day-tripper — but one that reaches elevations more than a mile high, with plenty of thrilling turns and sharp corners to keep the blood pumping. The trip has been designated a National Scenic Byway in North America, and it's for sure one of the most rustic, a true getaway from civilization, with nature at its most pristine and untouched. It's all forests and mountains and scenic vistas as far as the eye can see.
More Unconventional Wisdom