Rebel-Approved Brain Buckets
By Rebel Bourbon
|
Rebel Lifestyle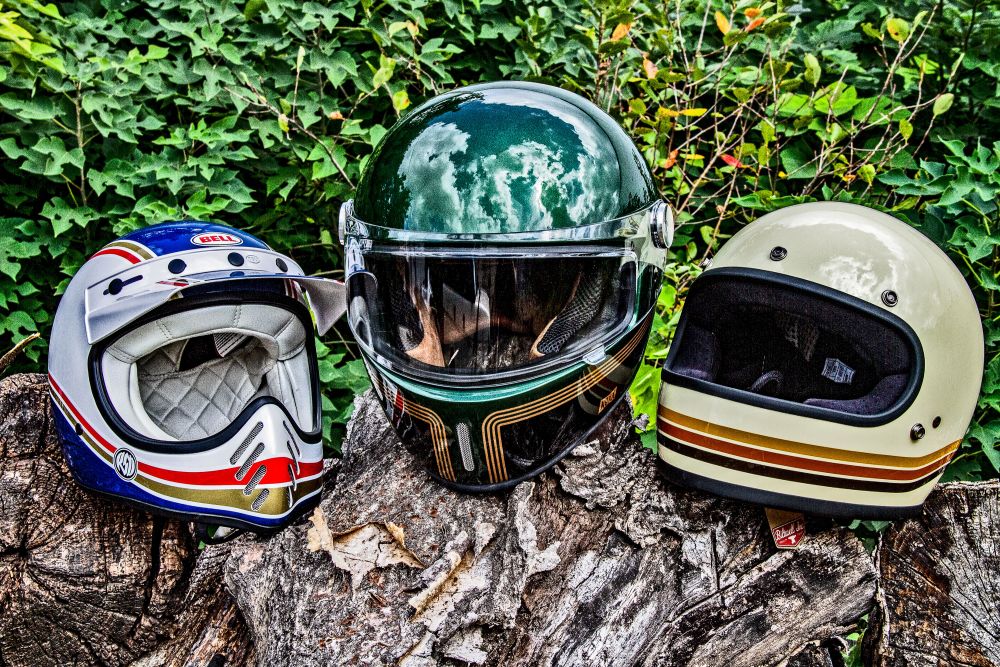 In chopper land, everything old is new again, from dirt bikes to bomber jackets to old-school moto-style helmets. Buying used works great for a leather jacket, but helmets have a limited lifespan. Fortunately, manufacturers have come out with new helmets that rock the retro vibe, but with better equipment under the hood.
Bell Moto-3
The legacy name in motorcycle helmets, Bell was vintage before vintage was cool. Its Bell Moto-3, released in 1971, was the gold standard in dirt-bike style, one of the most recognizable helmets made (and copied).
This modern-day re-release is available in retro-licious colors like primary red, canary yellow, and a variety of patterns, including flames and vintage stripes. Made from fiberglass, it weighs in at a feather-light 3 pounds.
Biltwell Gringo Vintage Desert
Biltwell's Gringo line goes back to the basics with a no-frills simplicity, just get the job done, but with style and comfort in mind. It has a removable liner made from hand-sewn brushed Lycra, with a diamond-stitched quilted open-cell foam padding to protect your cranium. The Vintage Desert screams the '70s, with a cream-colored background and three parallel racing stripes in mustard, rust, and brown.
Nexx X.G100
Portugal-based Nexx has an entire "garage" line designed for vintage junkies, including the X.G100, a compact, sexy little helmet that reeks retro cool. The shell has two openings — a clean-looking eyeport and a vertical strip by your mouth for ventilation. It's also lighter than most at 2.6 pounds.
More Unconventional Wisdom