How to Throw a Labor Day Party Like a Rebel
By Rebel Bourbon
|
Rebel Lifestyle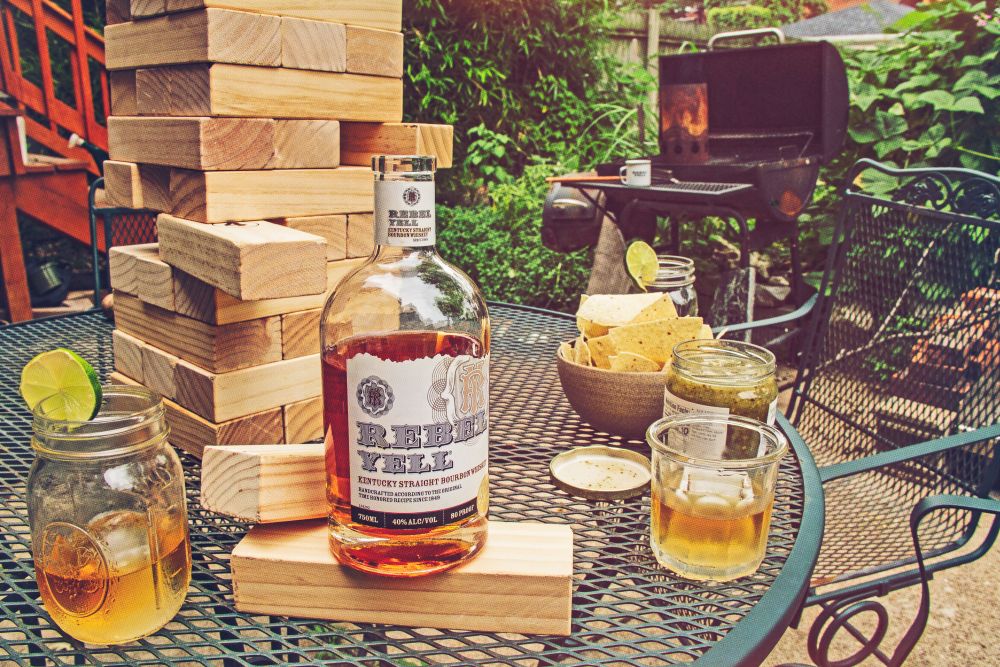 Summer's about to end, so you have a choice to make: Spew a bunch of expletives — or throw the most kickass going-away party that summer has ever seen. Clearly, you're going with option two. Here's your prep list for an epic Labor Day bash.
The Right Crowd
If this were a Welcome to Summer party, you'd invite everyone on the block and then some. But this gathering is more nuanced, more reflective. It's an end-of-summer jam, celebrating how you got to where you are and who was by your side. Bring together those souls with whom you shared the brightest memories and forged the tightest bonds — then have a helluva good time rockin' out with them.
The Right Food
After a summer of trial runs, the time has come to show who is master of the grill. Do it like the pros do: Think big, think ahead, and think dirty. A big rack of ribs, marinated to perfection, with the meat falling off the bone, is a surefire dish — especially when topped with this Rebel Yell whiskey glaze.
You could also put together skewers ahead of time with chunks of chicken, bell pepper, onion, and cherry tomatoes. A meal on a stick is always appreciated when you're outside and you want to keep a hand free for your whiskey drink. Years down the road, when they talk about your epic Labor Day Party, they'll sing songs about the grub you served.
The Right Music
Speaking of songs, a great party cannot — repeat, cannot — happen without tunes. (Unless you want it to suck ass, in which case you're on your own.) If you're feeling nostalgic, compile a Spotify list of your top songs of summer, or feel free to use one of the themed lists Rebel Yell has thoughtfully composed.
If you have the backyard for it, you can find decent weatherproof outdoor speakers for less than $100. (Yamaha's NS-AW150 come in black or white.) Otherwise, there's always your basic jambox for $50 and under, we won't judge (not too much, anyway).
The Right Distractions
What, you think you're too cool for games? Get over yourself. Backyard games spark conversation and provide entertainment. Plus, a little competitive fun never hurts. Who knows — place some bets on that game of lawn darts, and you could walk away with a few extra bucks in your pocket at the end of the night. Giant Jenga and corn hole are always crowd-pleasers.
The Right Whiskey
Come on. You knew this was coming: No throw-down is complete without Rebel Yell. Mix it up and have three on hand: the original Kentucky Straight Bourbon, for the classicists; Rebel Yell Ginger, for those craving a little spice; and Rebel Yell Straight Rye Whiskey, for those who like to stand out.
More Unconventional Wisdom