Because an Ordinary Knife Won't Cut It
By Rebel Bourbon
|
Rebels Among Us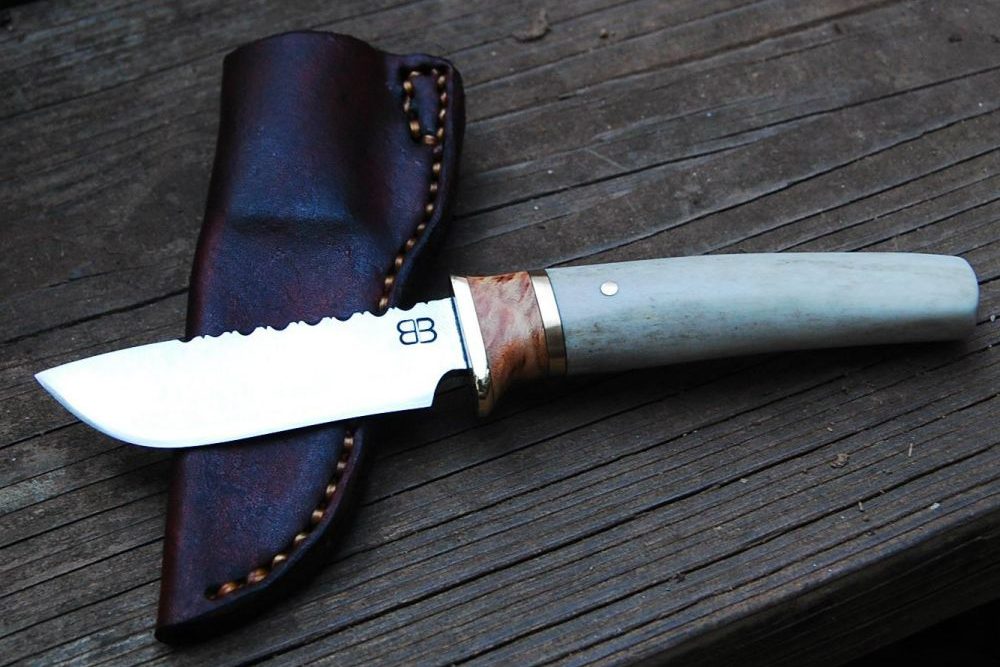 If you think you know knives, think again. There's a whole world out there where artisanal knife makers are putting steel to fire and hammering out works of art.
Because an ordinary knife would never do for an unconventional soul such as yourself, meet Bloodroot Blades, a two-man outfit based in Athens, Georgia. These guys make personalized knives the way a rebel deserves: customized to his order.
Partners Luke Snyder and David Van Wyk are lifelong craftsmen who formed Bloodroot with an ambitious mission: to incorporate the use of recycled and repurposed metals, fabric, and other raw materials at their customers' request.
The task of weaving a tattered old shirt or other family heirloom that belonged to your dearly departed into the knife's laminated handle is labor-intensive and demanding. And reading the mysterious properties of vintage metal (say, from an old car's coil springs or scrap metal from a beat-up Volkswagen) demands far more vigilance than new steel, whose nature is easier to predict.
Heat and tempering are critical — ask anyone who's caught Blade Brothers, Forged in Fire, or any of the other buzzy knife shows on TV. Snyder and Van Wyk test the metals they use for hardness and chemical composition to determine the ideal heat treatment. The duo also like the environmental benefits of recycled steel, along with the fact that it forces them to be more innovative and flexible with their limited materials.
They make handles from pecan wood or walnut, antler horns, or polished copper. Some blades boast a mirror finish; others display a stunning dappled patina. All combined, these elements are what give Bloodroot knives their backstory and context — and it's what makes them so unique.
Some of their biggest fans are chefs, for whom a knife becomes a Wolfman-like extension of their own hands. Bloodroot makes Japanese gyuto knives, thin and sharp; Western chef knives, strong and versatile; and cleavers, ready to pound, slice, and chop at your command.
Beyond functionality and beauty, Bloodroot also does something transformative: revisits an everyday object most of us take for granted and makes us stop and look again.
More Unconventional Wisdom