Meet Michele Reina, Rebel Bourbon's European Brand Ambassador
By Rebel Bourbon
|
Whiskey Education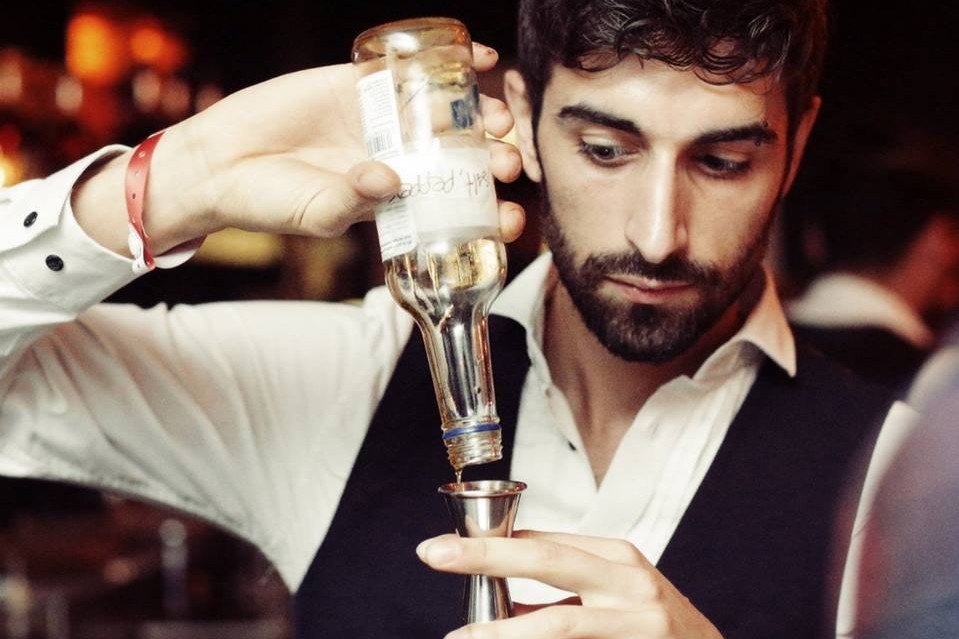 He creates and mixes cocktails for a living. He's traveled the world, competing in competitions and studying with major distillers. He's gone skydiving for charity. And he's Italian. We get it, he's really cool, ok?
It makes total sense, then, that Michele Reina is part of the Rebel Bourbon family. The Rome-born, London-based liquor lad is Luxco's European Brand Ambassador, which is the actual official, trained version of what you call yourself.
"I look after their whiskey and tequila portfolio, conducting training and tastings all over Europe, including my hometown back in Rome," he explains.
He's got the chops for it too, having worked his way up the hospitality ladder from kitchen porter in Milan to barback in London to head of Reina Labs, where he concocts bespoke bitters, liqueurs, vermouth, and amari with partner and chemistry whiz Dr. Georgia Billing.
Along the way, he's picked up a thing or two about American whiskies. While working at a huge restaurant and club in the early 2010s, he was, "learning to make my own cocktail ingredients and taking part in many competitions, just for the chance to travel to visit distilleries. I became familiar with working with one of the biggest collections of American whiskey in Europe — more than 400 bottles."
As the years passed and his knowledge grew, Reina kept racking up the accolades. He designed the menu for the first zero-waste restaurant in London. He worked with Ballentine's on the Space Glass Project, learning about space nutrition and designing a cocktail menu for astronauts and future space tourists. Imagine knocking back a cocktail in space. Now, thank Reina, because he's the guy who's going to make that happen.
In addition to playing mad scientist with rare herbs and botanicals at his lab — and when he's not out promoting Rebel Bourbon — Reina is also involved with the Drinks Trust, an organization that has been supporting workers in the wine and spirits industry since 1886. Because his CV wasn't awesome enough already.
More Unconventional Wisdom