The Best Rebel Bourbon for Every Holiday Spread
By Rebel Bourbon
|
Whiskey Education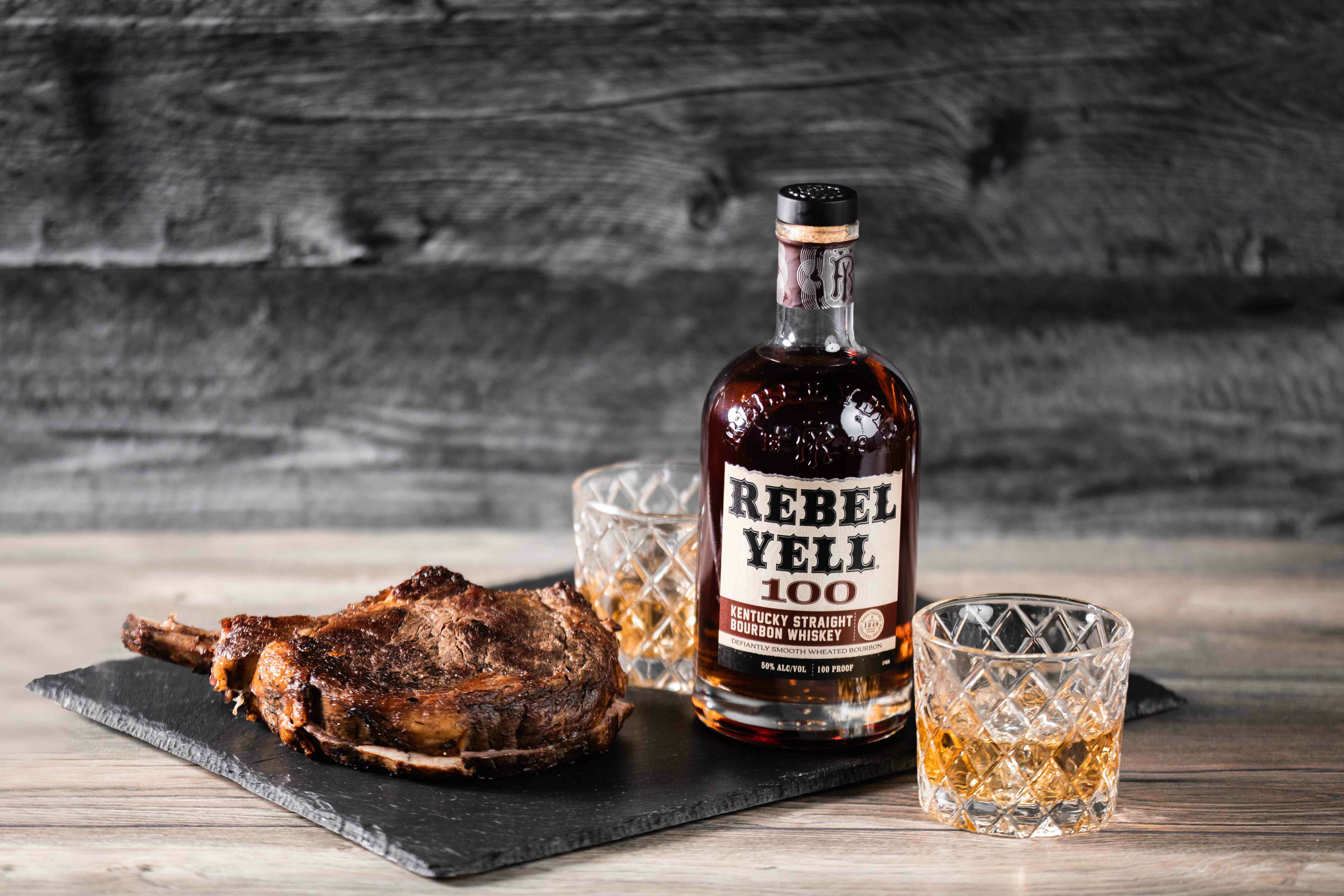 Holidays almost always guarantee one thing: a great feast. It's the American way. But whether you're hosting your own Christmas dinner or crashing someone else's New Year's brunch, one important question remains: Which Rebel Bourbon is the right one to serve?
To get to the bottom of this food-and-bourbon pairing puzzle, we've partnered all of your traditional holiday spreads with precisely the right member of the Rebel family.
If all else fails, there's always the backup plan: Bring along the entire Rebel lineup and be welcomed like the hero you are.
Roast turkey with dressing: Rebel Kentucky Straight Bourbon Whiskey
For many, turkey is the quintessential holiday meal, so go for the quintessential Rebel KSBW. Its notes of raisin and warm spice mesh nicely with the autumn spices of the dressing.
Prime rib with horseradish sauce: Rebel 100 Proof Bourbon
Roast beef is a Christmas Day favorite, both simple yet assertive. It needs a bold offering like the Rebel 100 Proof, a wheated bourbon with a like-minded intensity. Big roast beef deserves a big bourbon.
Glazed ham: Rebel Straight Rye Whiskey
With its sassy, smoky tang and sweet crust, glazed ham is a solid choice for holiday eats. In a scenario such as this, rebels know exactly where to turn for bourbon: Rebel Yell Straight Rye, baby. Its sweet, spicy flavor and sheer fearlessness is just what you need.
Vegetarian holiday buffet: Rebel Ginger Whiskey
Odds are good that at least one of your dinner invites will be of the no-meat type. Pro tip: Offer Rebel Ginger Whiskey. Whether poured over ice or mixed into a cocktail, its zesty flavor is guaranteed to make that tofurky taste mighty good.
Dessert party: Rebel Root Beer Whiskey
You know what they say about a big holiday meal: Leave some room for pie. We say, forget the pie. Rebel Root Beer Whiskey is all the dessert you need. However, this is a dessert party, so do as the occasion requires: Grab a slice of pie, and pour everyone a shot. They'll be glad you did.
After-dinner event: Rebel 10-Year Single Barrel Bourbon
After the eating's done, it's time to sum it all up in a post-meal session, to contemplate everything that has come before. Close it out rebel-style with the Rebel 10-Year Single Barrel Bourbon, rich with hints of caramel, citrus, and oak.
More Unconventional Wisdom