5 Sunglasses Worth the Rebel Hype
By Rebel Bourbon
|
Rebel Lifestyle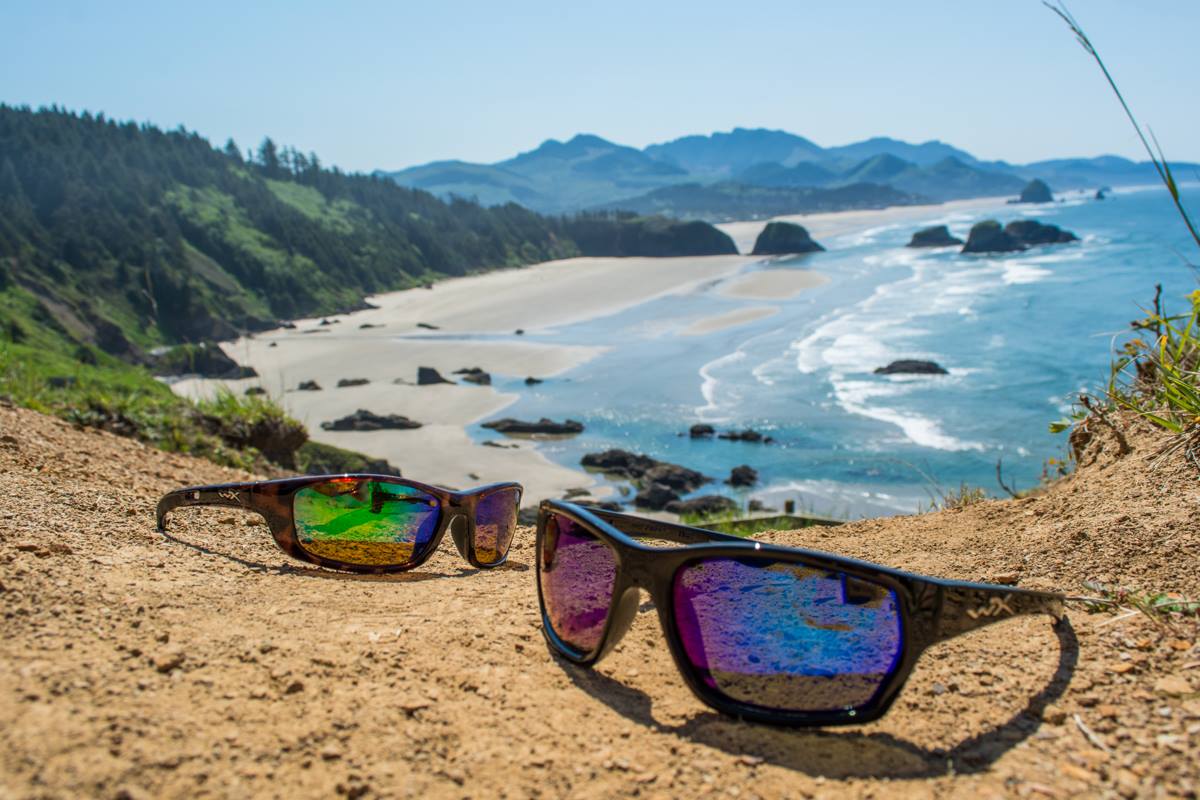 When adventure lures you outdoors, you don't leave without your basics: sturdy boots, a no-nonsense coat (when needed), and a pair of shades to shield your peeps from the sun.
Sunglasses come in two categories: cheap and disposable (if you're of the mindset that all sunglasses are the same), or worth the investment — meaning you're willing to spend a few extra bucks on a decent pair that you'll keep around.
It's your call entirely which way you go — but if you're considering the second path, you need to know which live up to the hype.
Note: Protection from ultraviolet rays is a must. Most sunglasses, even the budget variety, have some kind of UV blockage — but look for a UV400 rating, which means they block 100%.
Also go for scratch-resistant lenses — ideal for anyone living on the edge, rebel-style.
Here are our five picks:
Wraparound: Wylie X Gravity
Wraparounds — exactly as they sound, they wrap around the front of your head — have become the dominant style in sunglasses. They stay secure, they won't let rays sneak in on the side, and as you can see with these Wylie X Gravity glasses, they look cool.
Wiley X, founded by a U.S. veteran, is a favorite among the military as well as bikers and athletes. The Gravity has a streamlined frame made from nylon that's durable yet flexible. Rubber nose pads and a removable foam eyecup give a snug fit and keep out pollen, dust, and debris. $110 to $190 for the rad polarized, mirrored green lenses
High-tech: Rudy Project Rydon
Rudy Project is from Italy and known for high-performance helmets and goggles. The super-high-tech Rydon, featuring swooping lenses floating from a thin half-frame, spawned an entire industry of cheap knockoffs. You can clone the look but you can't beat the durability, crystal-clear visibility, and comfort of the original. Fans say they're so feather-light you forget they're on, and the photo-chromatic lenses mean you can wear them day and night. Last but not least, they just look damn cool. $185 to $260 for graphite frame and polar multi-laser lenses
Aviator: Ray-Ban
The teardrop-shaped aviator was first introduced by Ray-Ban for military use and has become one of the most iconic sunglass models in the world. They've enjoyed more than one hipster revival, first in the '70s and again today. They come in a few variations, allowing you to embrace the classic olive green, go wild with pale pink, or hide behind a mirrored finish. Whatever you pick, they're the essence of cool, whether you're talking Top Gun or Dwayne Johnson in Ballers. $125 to $400 for a titanium frame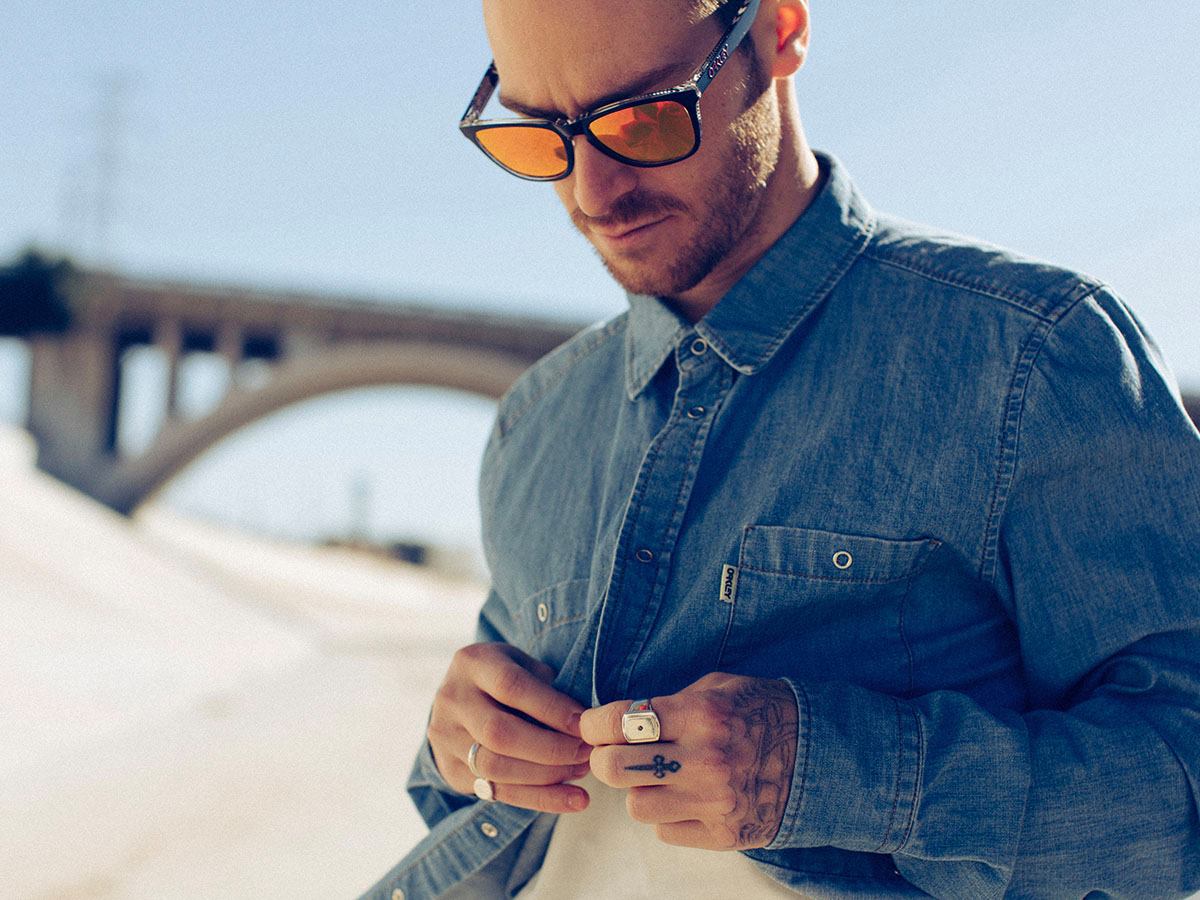 Surfer chic: Oakley Frogskins
It's been more than 35 years since Oakley surfed onto the scene with its kitschy '80s Southern-Cal Frogskins. They've stood the test of time with a design that's simple, almost minimalist: Other than the signature "keyhole" opening over the nose, there's no hardware to mar the smooth finish. Where they do make their statement is in materials and colors, like clear plastic rims with mauve lenses. They're affordable, and the right pair if you're headed to the beach with a towel and a flask of bourbon. $85 to $135
The good deal: Warby Parker Durand
Warby Parker rules the spectacle scene because it gives you the goods at a lower price. Its designs are classic with a twist — and include details like comfortable nose pads and curved temples that guarantee a nice fit. You can try the glasses at home for free, and for every pair you buy, another pair is distributed to someone in need. The Durand is part of the Summer 2020 collection and sports an understated vibe, because not every rebel needs to broadcast his restless spirit. And get this: The frame is called "Whiskey Tortoise" — yeah, that seals the deal. $95
More Unconventional Wisdom