A Rebel's Guide to the 6 Best Meat Smokers
By Rebel Bourbon
|
Rebel Lifestyle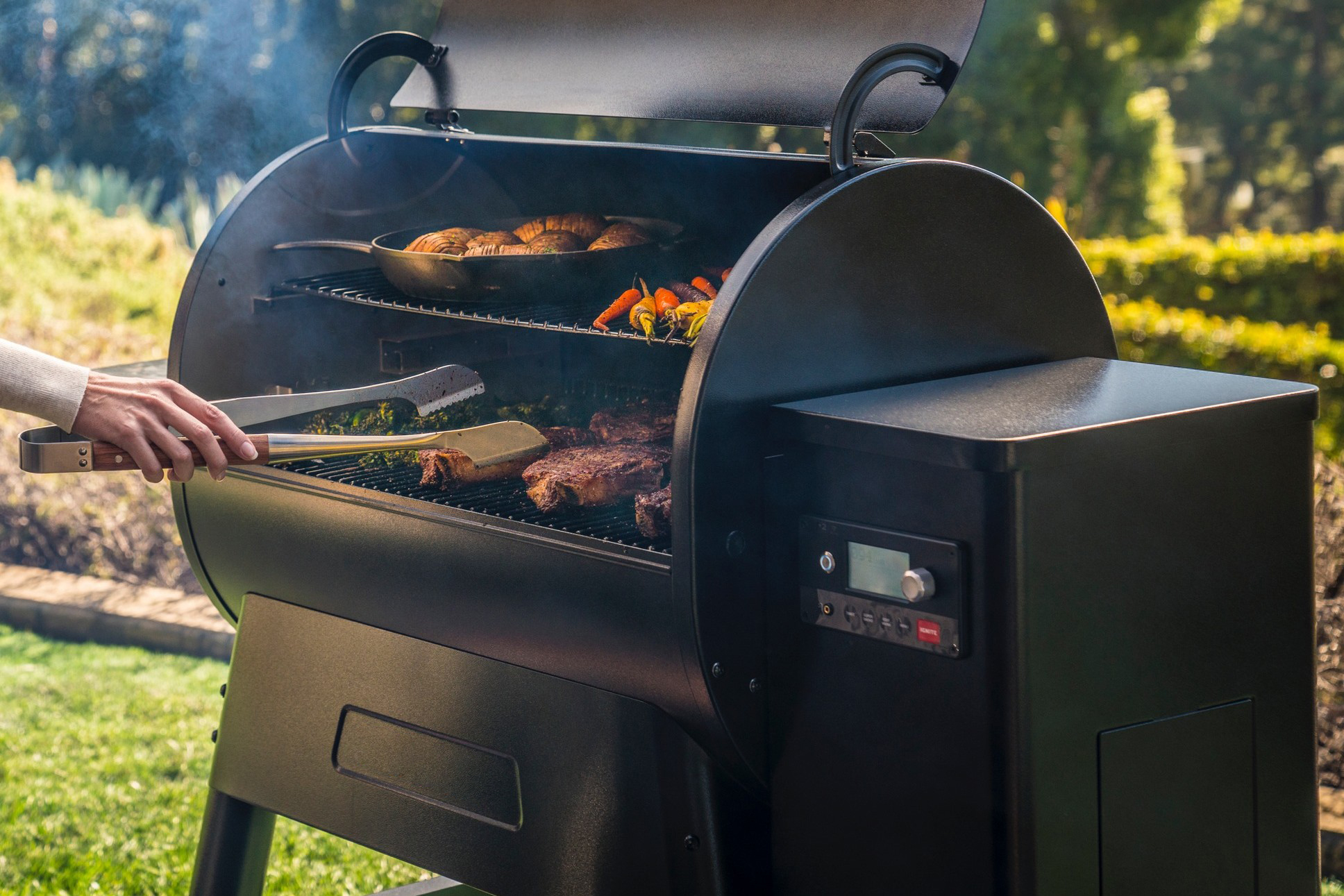 Summer may be for grilling, but real rebels want their meat served with a serious side of attitude year-round. Like the kind of attitude that comes in the form of a low, slow cook in a smoker. The right cut of meat, the right kind of wood, and the delicate science of marrying the two: It's an art form worthy of the rebel spirit.
But smokers are a serious step up from your basic backyard grill, so you'll want to make sure you're investing in the right one. You'll also want to consider your heat source — the choices range from gas and charcoal to electric, wood, and pellets of compressed sawdust.
Here are six of our favorite smokers.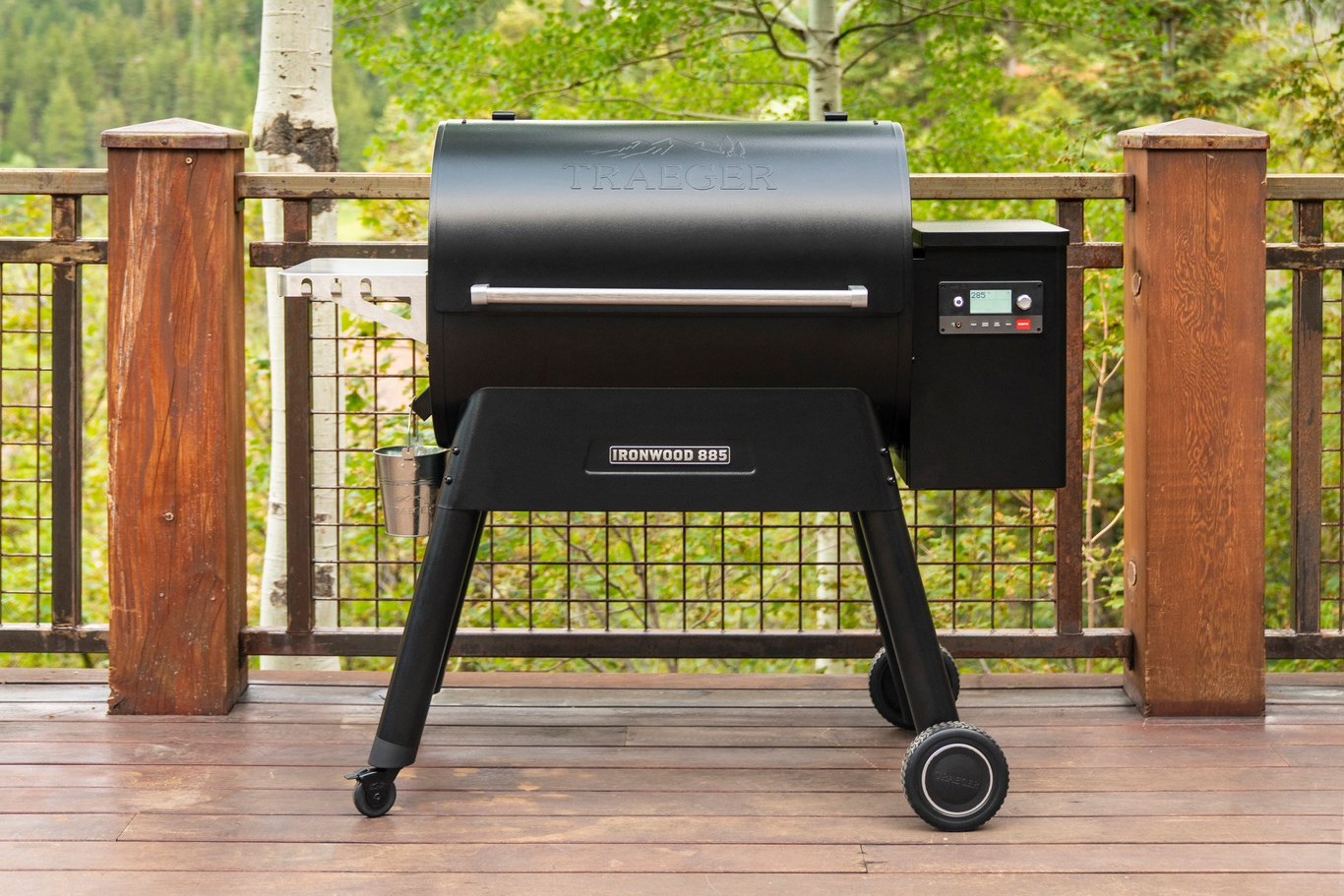 Traeger Ironwood Series 885 Pellet Grill
Kind of how InstantPots took over as the do-it-all kitchen appliance, this smoker can also grill, bake, roast, and braise. Two tiers and a 20-pound capacity mean you have the freedom to feast on the equivalent of 10 chickens, seven racks of ribs, and nine pork butts, all while controlling the smoker via Wi-Fi and its app. Retails for $1,499.
Dyna-Glo Wide Body Vertical Offset Charcoal Smoker
If you regularly feed a crowd, this bad boy is a must. Each of the six cooking grates can handle 25 pounds of food, creating a total cooking area of 1,890 square inches. The porcelain-enameled charcoal chamber is designed to keep briquettes tightly stacked for improved burn efficiency, while the pre-installed high-temp rope seal retains heat and smoke for more efficient cooking. The included chrome-plated rib rack and sausage hooks provide additional cooking options. Retails for $534.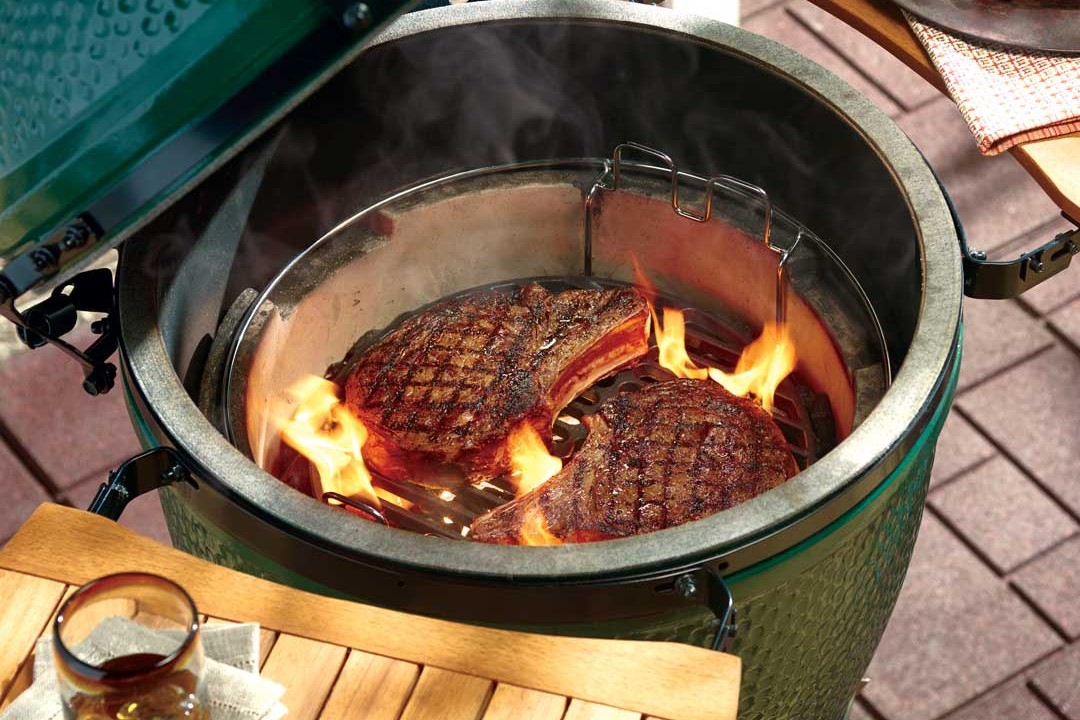 Big Green Egg
You've definitely seen it, and maybe even lusted after it if your friend has one. The distinctive ceramic, kamado-style charcoal grill is truly worth all the hype, as it can also grill, roast, bake, and sear. It comes in seven sizes, with the large being the most popular for its ability to cook 12 burgers, eight steaks, seven racks of ribs vertically, and a 20-pound turkey. Plus, it comes with a lifetime warranty. Retails for $899.
Camp Chef Woodwind WiFi 20
This one may look small, but size isn't always everything, right? A good choice for anyone with a smaller porch or patio, this smoker still packs a lot into its smartly designed frame. The addition of Wi-Fi is especially handy when paired with the Camp Chef app, which — thanks to the smoker's Proportional, Integral, Derivative (PID) controller — can increase or decrease the pellets being fed into the fire so the temperature remains consistent. It'll even tell you when it's time to turn the meat or take it off the flames. Retails for $600.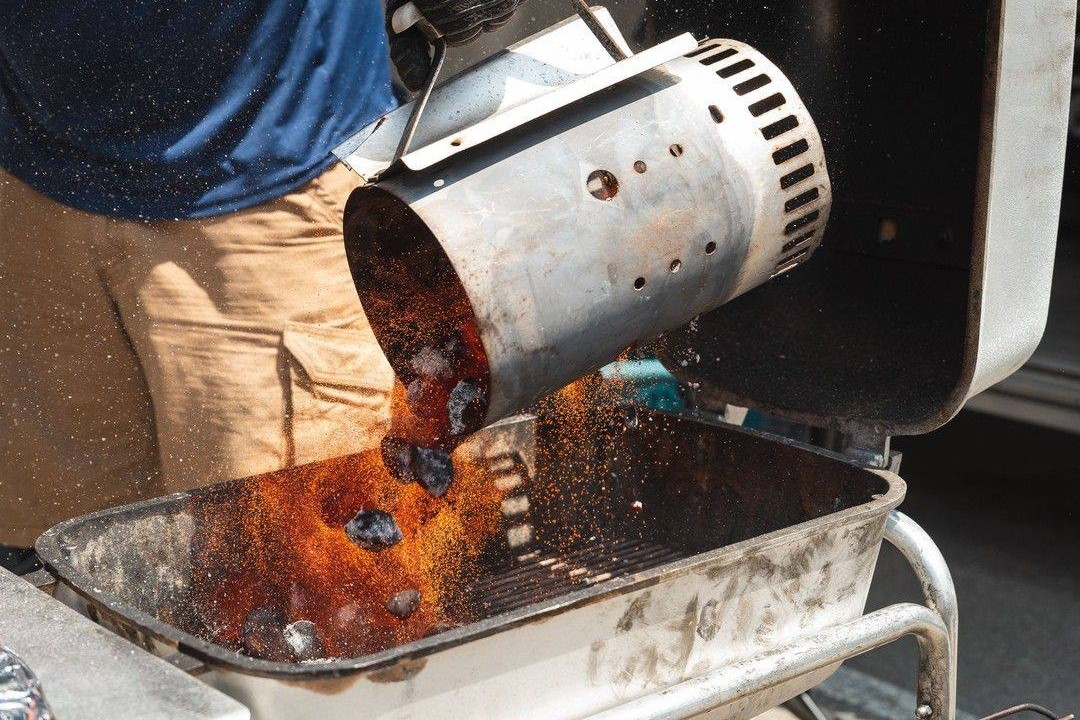 The Original PK Grill and Smoker
If you get overwhelmed by too many bells and whistles … what are you doing here? But seriously, this portable smoker is easy to take with you when you go off the grid on that camping trip, and it works just as well as a grill when you need some burgers, stat. The cast aluminum cook chamber heats four times more efficiently than steel, and makes hot spots a thing of the past. Retails for $370.
Classic Pit Barrel Cooker
Vertically roasting your meat allows juices to drip down the sides and adds even more flavor. That's the idea behind this "hook and hang" smoker, where the meat dangles vertically and the cooking chamber and coals get an extra injection of flavor thanks to the drippings. The 30-gallon steel drum cooker is also a traditional "set it and forget it" style of smoker, letting you get on with other things — i.e., drinking your Rebel Bourbon — while the meat cooks. Retails for $350.
More Unconventional Wisdom