Custom-Built Campers to Fuel Your Spirit of Adventure
By Rebel Bourbon
|
Rebels Among Us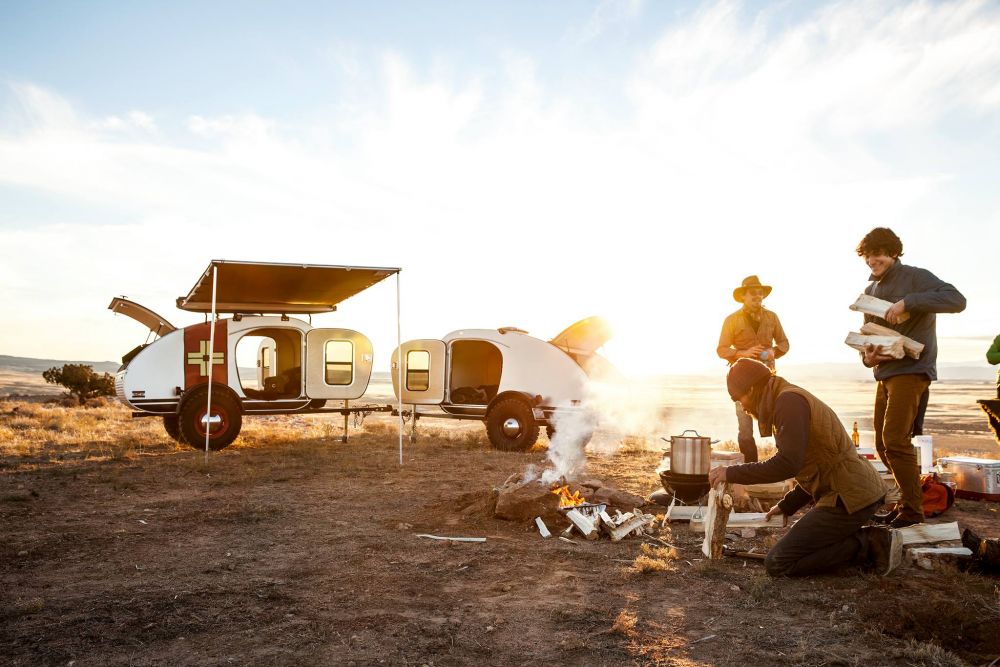 Not all rebels want to rough it while camping. Enter: Vintage Overland. Brothers Britton, Cody, and Cullen Purser, along with Britton's wife, Ami, build single-axle rolling campers inspired by Danish design but made with all-American parts, preserving the quality and heritage of handmade craftsmanship.
They piece together each custom caravan in their Colorado studio, with one goal in mind: helping adventurers escape to the middle of nowhere.
"Britton and I were ready to take a leap of faith, so we gathered his skills as a craftsman, his passion for design, a life-long love of vintage autos, and our dream of seeing the world," Ami says. "Vintage Overland represents so much of what makes us tick. For us, it's less about building teardrop trailers and more about meeting amazing people and offering a unique way to get out there and away from it all."
You can currently choose from three models and several additions, and each caravan can be towed by almost any vehicle. They also have cool names.
The Tuco, named for Eli Wallach's character in The Good, The Bad and The Ugly, is the smallest. It features a UV aluminum exterior, LED lights, solar panel, vintage-style tail lights, memory-foam mattress, and Baltic birch interior (that's where the Danish design comes in).
Great Escape pays homage to old-school rebel Steven McQueen. It sleeps two and opens up in the back to reveal a kitchenette, prep station, or more storage space.
Lawrence of Arabia himself inspired the biggest model, T.E. Lawrence. Although it has the most room for people and equipment, it's still light enough for one person to handle it.
"We emphasize finding simplicity and wellness in a complicated world," Ami says. "It's a privilege to make a product with an individual in mind."