Meet the New Rebel 100 (As in 100 Proof Bourbon)
By Rebel Bourbon
|
Rebel News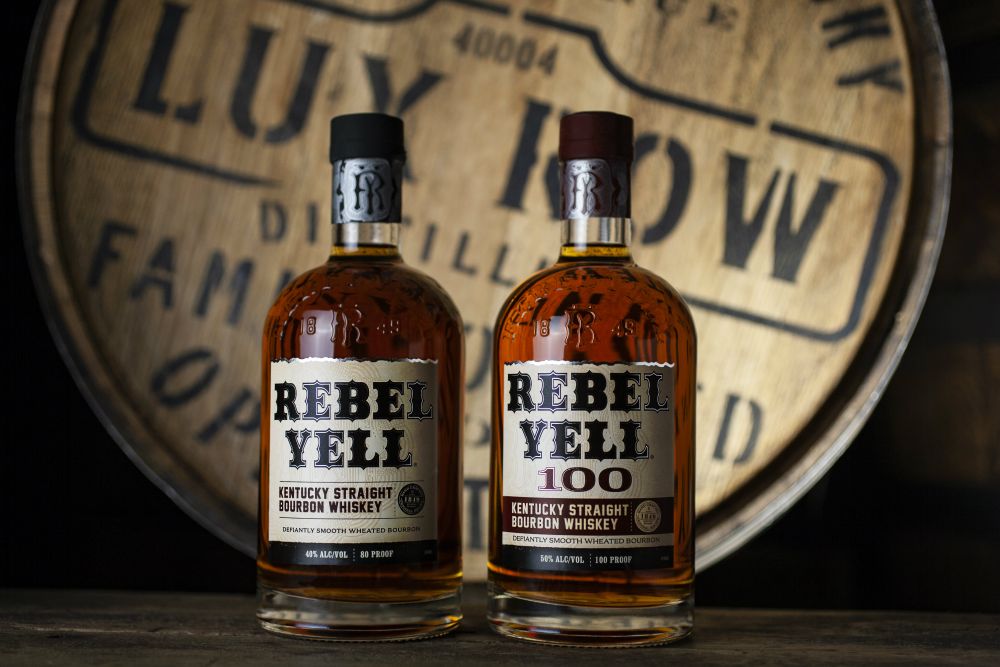 There's a new member of the Rebel Bourbon family: Rebel 100, a wheated bourbon that takes everything you love about the 80 proof Kentucky Straight Bourbon Whiskey, then dials it up a notch.
The higher proof means that, yes, the alcohol percentage is higher: 50% ABV versus 40%. But this isn't about getting tanked. It's about having a more intense, more profound bourbon experience. This is a bourbon that says, "Hey, pay attention to me." After all, there's something a little — what's the word? — rebellious about a 100-proof bourbon. It's not fooling around.
Higher proof bourbons are kind of a trend, as whiskey drinkers become more sophisticated and more appreciative of bourbon as something to savor.
"This is a bourbon I would definitely advise as a sipper," says John Rempe, head distiller and master blender for Rebel Bourbon. "It gives you the whole sensory cornucopia, from the sweet aroma up front to a dry finish."
Take a taste of the 100 proof and you're immediately hit with a more intense bourbon experience. It's a little "hotter" on the tongue, with a more concentrated bouquet of caramel and vanilla notes.
Compare that to Rebel's ever-popular 80 proof, which is the minimum you need for a bourbon to be called a bourbon. It's an easy drinker, a little sweeter, highly approachable, good on its own, but ready to party down with soda or serve as the platform of a great cocktail.
That's not to say you can't use the 100 proof in a whiskey cocktail recipe. You just want to choose a drink with a limited number of ingredients, such as an old fashioned, so the bourbon stays front and center.
More Unconventional Wisdom