Road Trip! Rebel Bourbon's New Distillery Is Now Open
By Rebel Bourbon
|
Rebel News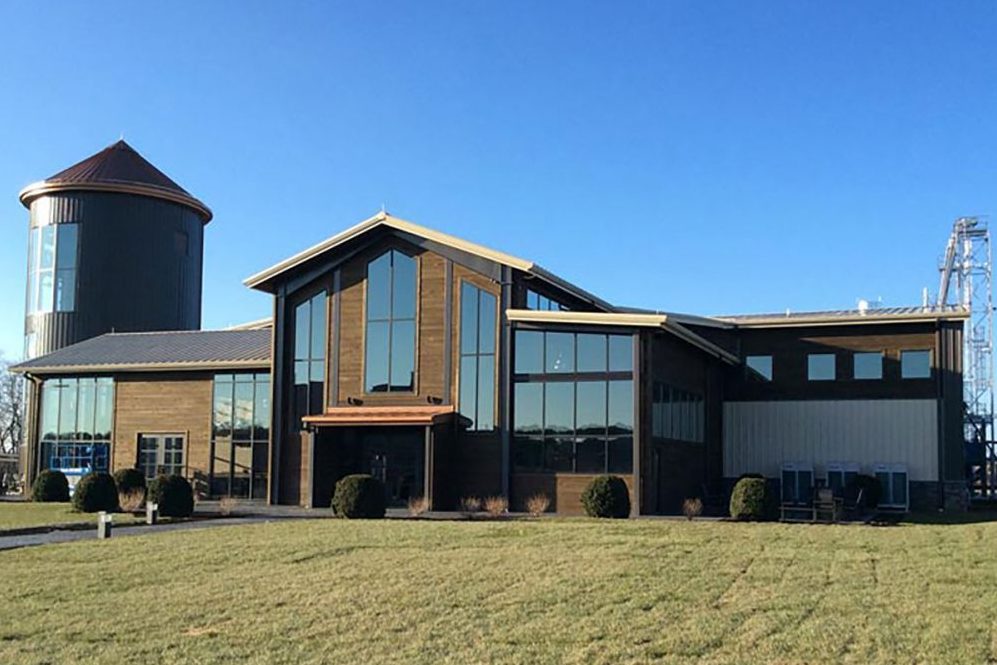 After years in the making, Lux Row Distillers — Rebel's new home and the latest addition to the Kentucky Bourbon Trail — is opening its distillery doors to visitors from around the world. The opening launches an exciting new frontier for the family-owned beverage company.
All Rebel whiskeys — plus Ezra Brooks, Blood Oath, and David Nicholson bourbons — will be made at this facility, allowing complete control over the process. Kevin Didio, Lux Row's visitor center manager, calls it "a game changer."
"This takes the company to the next level," Didio says. "We'll have a place for the brand to truly come alive."
Located in Bardstown, 30 miles outside Louisville, Lux Row beckons with its long, curving driveway lined with a row of trees (the inspiration for the name). The drive up creates a sense of both relaxation and anticipation.
The 18,000-square-foot distillery features a gleaming Vendome copper still, warehouses where barrels of whiskey will age for at least four years, an 18th-century historical stone farmhouse, and a visitor's center and tasting room.
It'll offer walking tours through the production floor, spotlighting each stage in the whiskey-making process — from the grains coming off the truck to the cooking of the mash to the fermentation and aging.
And then it's on to the tasting room, where visitors get to sample three bourbons plus pairings with chocolate.
For those seeking mementos, a gift shop sells the expected Lux Row T-shirts but also a panoply of cool, high-end bar tools, glassware, cocktail cherries, books on bourbon, and bottles of bourbon (duh).
The facility can also be rented for special events. Let the bourbon-themed weddings commence.
"Fun follows this industry," Didio says. "Most of our customers are looking for a unique whiskey experience. Everyone who comes here is excited to be here."