8 Ways a Rebel Celebrates National Bourbon Heritage Month
By Rebel Bourbon
|
Rebel Lifestyle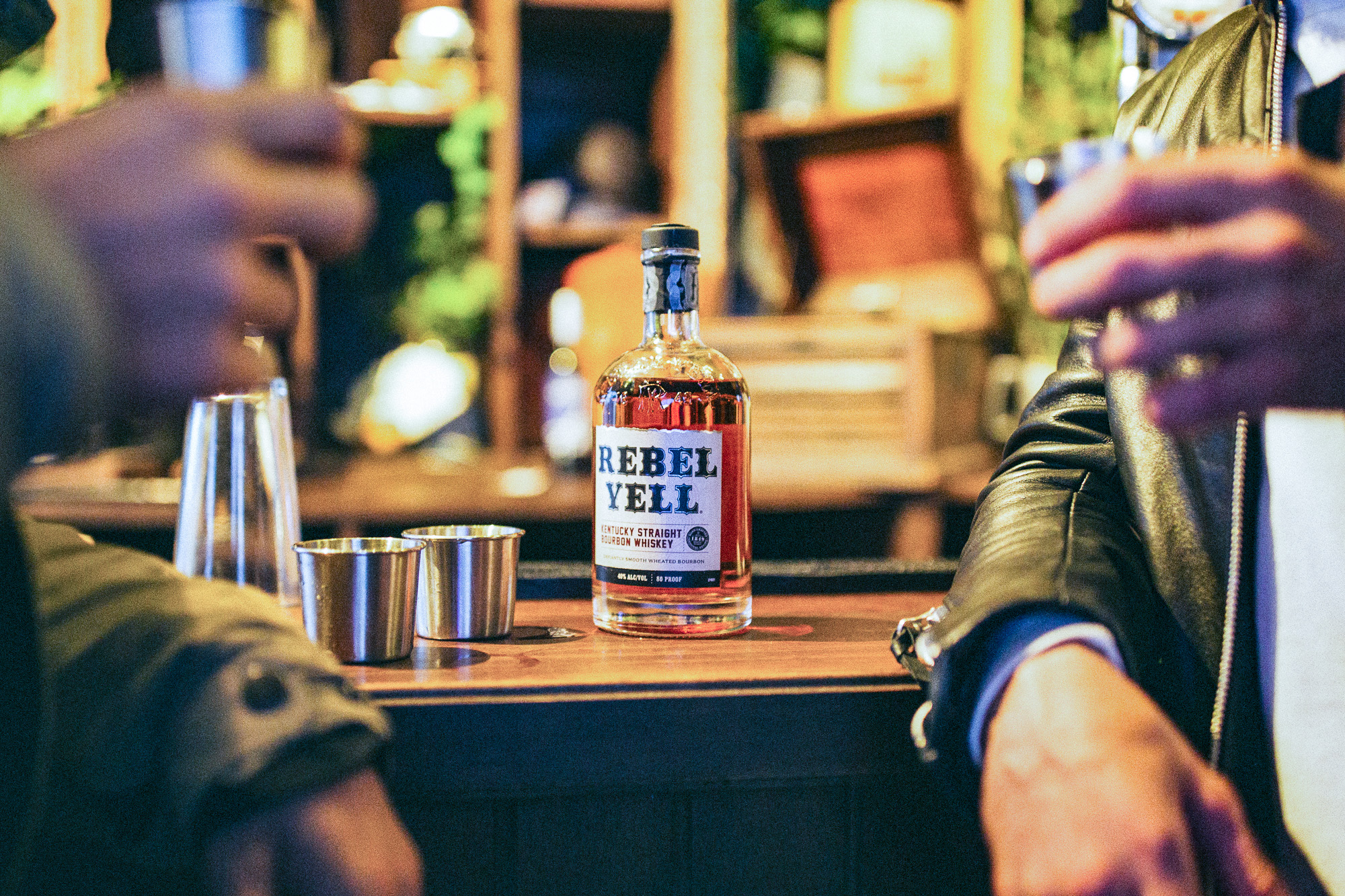 If you're celebrating bourbon every month, you're doing something right. But September isn't like other months, because it's National Bourbon Heritage Month.
Here are some ways to ramp up your bourbon game throughout the month like only a rebel can:
Stir up an original cocktail.
There's a time and place for an ordinary old-fashioned or Manhattan, but National Bourbon Heritage Month definitely isn't it. Instead, stir up some controversy with one of these defiant cocktail recipes.
Make the ultimate bourbon playlist. Then blast it for all to hear.
You don't have to try very hard to find a song about drinking whiskey. In fact, we even have a few starters for you, from the official Rebel playlist to a roundup of some of our favorite whiskey songs. But you do you: Pick whatever you want to rage to, as long as you have a glass of Rebel Bourbon in hand while you listen.
Throw a bourbon-soaked barbecue.
First step: Whip up a stellar batch of end-of-summer cocktails for everyone. Second step: Throw a slab of bourbon-glazed meat on the grill. Pair that with some bourbon-baked beans and a bourbon-centric dessert (read: ice cream with bourbon-caramel sauce), and you have a righteous rebel's barbecue on your hands.
Trade up.
Yes, this can apply to an assortment of things. In this case, we mean trade up to the Rebel Single Barrel. Don't worry, this isn't a replacement to your everyday Kentucky Straight Bourbon. This is in addition to it. Because National Bourbon Heritage Month calls for something special. And that something special is Single Barrel.
Host a bourbon tasting.
And by bourbon tasting, we mean grab all your ride-or-dies and pour them a few hefty glasses of different Rebel bourbons. We recommend Kentucky Straight, Single Barrel, and Rebel 100. Whether you discuss flavor profiles and all that is up to you.
Road trip it to Bardstown.
There's no better way to celebrate National Bourbon Heritage Month than in the Bourbon Capital of the World: Bardstown. Attend the Kentucky Bourbon Festival from September 18-22 and visit us at Lux Row Distillers while you're here.
Complete a Kentucky music festival trifecta.
Hometown Rising. Bourbon and Beyond. Louder Than Life. Three Kentucky music festivals. All in September. All focusing on bourbon. If you can hit all three, you will achieve a rock star status of rebel proportion. And yes, Rebel Bourbon will be at all three. See you there.
Take a shot (and then another).
This one's pretty self-explanatory. Get your drinking buddies together and feel the burn as you down a shot or two of the good stuff. Simple. Effective.
More Unconventional Wisdom