Congrats to the Rebels Uncaged 2016 Winners
By Rebel Bourbon
|
Rebel News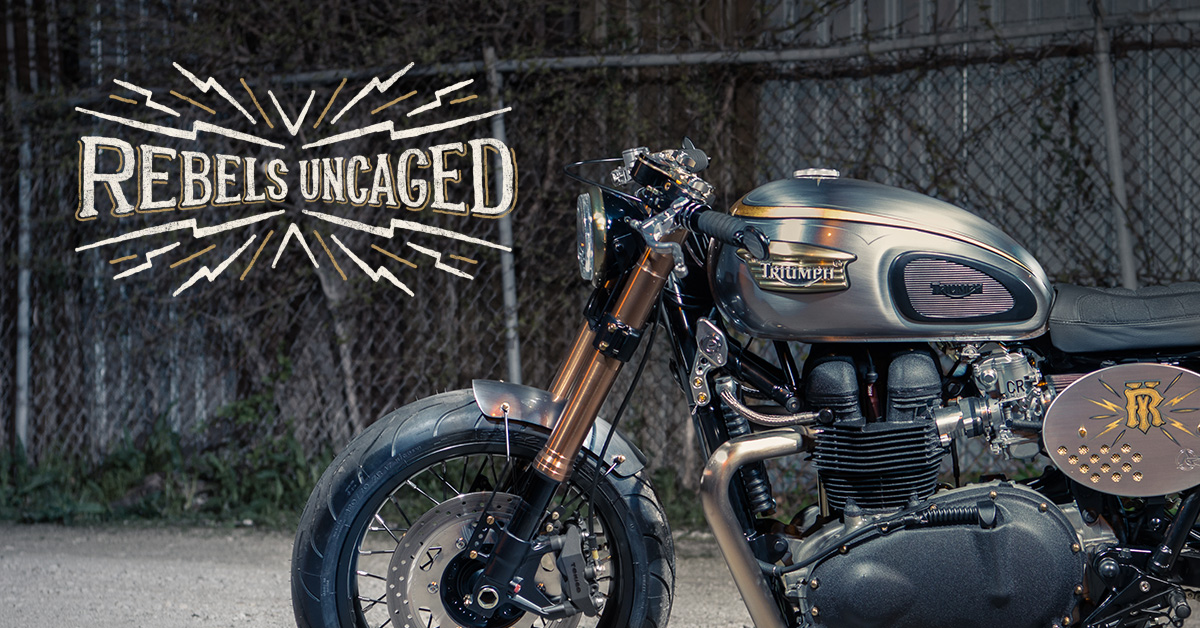 Did you see the lucky four who won custom motorcycles in Rebels Uncaged 2016? It's okay to be jealous — and you'll have your chance again in 2017.
For the uninitiated, Rebels Uncaged was a sweepstakes unlike any other in Rebel Yell Bourbon's history. For the giveaway, the brand partnered with four custom motorcycle builders across the country, and those bikes were revealed on stage at the 2016 Sturgis Buffalo Chip concert kickoff on August 7.
These are the four guys who ended up with those sweet new rides:
So how do you find out when and where to enter the 2017 Rebels Uncaged sweepstakes custom motorcycle giveaway? We're glad you asked. Become a member of the Band of Rebels, and you'll be the first to know. You can also follow Rebel Yell Bourbon on Facebook and Instagram.