Rebels Uncaged Motorcycle Contest Returns for 2017
By Rebel Bourbon
|
Rebel News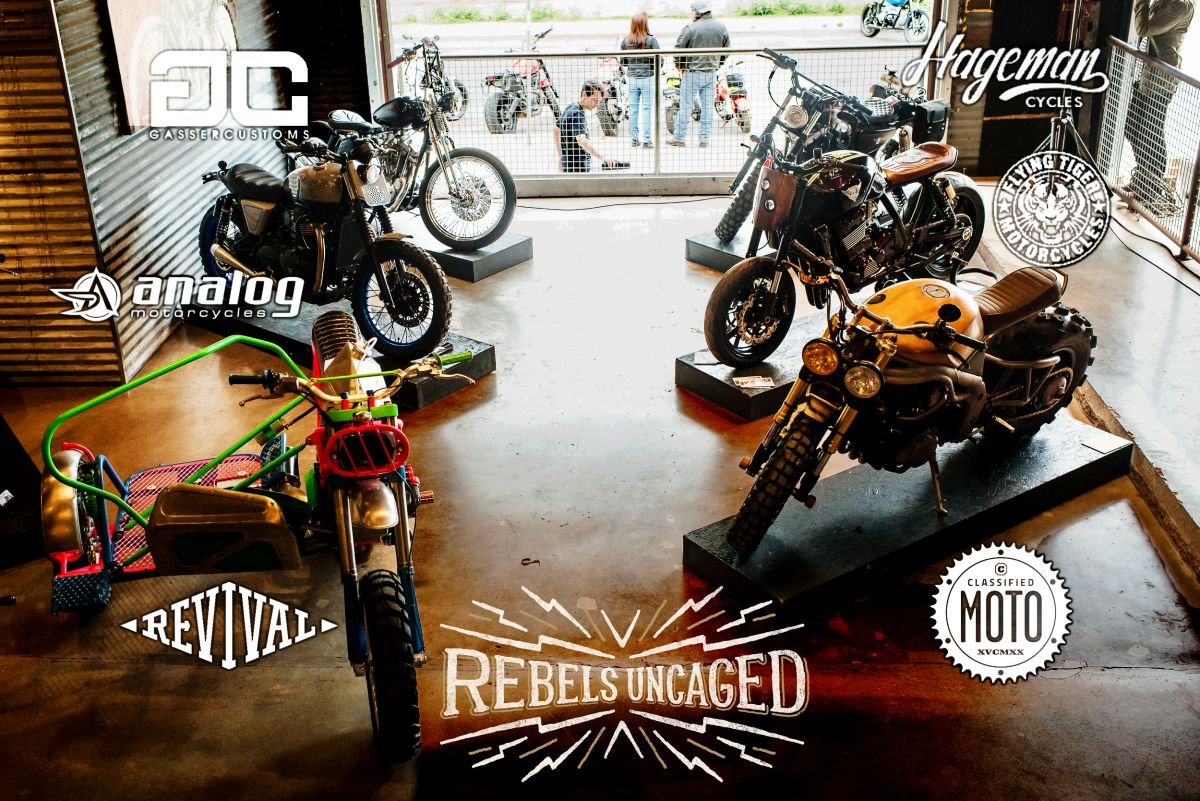 Rebel Yell bourbon is continuing and expanding its successful Rebels Uncaged motorcycle contest for the second consecutive year. The company increased this year's partnership from four to six nationally recognized custom motorcycle builders. Each builder fabricated a one-of-a-kind motorcycle to be awarded to winning consumers in October 2017.
To qualify, consumers 21 years of age and older must submit a photograph capturing their rebellious spirit. Photos, along with the word "Rebel," can be sent via text message to 78896. Entries also can be uploaded to RebelsUncaged.com.
At the conclusion of the contest, six of the most rebellious entries will be awarded a custom-built Rebel Yell-themed motorcycle. More information about the contest and detailed rules can be viewed on the Rebels Uncaged website.
The builders of this year's motorcycles:
The motorcycles were unveiled at the annual Handbuilt Motorcycle Show in Austin. From Austin, the motorcycles will be displayed at a variety of festivals and retail locations around the U.S., including Thunder in the Valley in Johnstown, Pennsylvania, and the Kentucky Bourbon Festival in Bardstown, Kentucky.
Additionally, all six builders will meet in Spokane, Washington, to ride the motorcycles they built to Sturgis, South Dakota, where they will be on display at the Buffalo Chip Campground during the annual Sturgis Motorcycle Rally. Rebel Yell is the official whiskey of Buffalo Chip.
"We gave this year's team of builders full artistic freedom," said Fletcher Buchman, brand manager for Luxco, the makers of Rebel Yell. "The finished bikes capture the independent spirit and attitude of Rebel Yell and the guys who built them by hand. We're excited to see our fans' submissions and award six of them the keys to these amazing, custom motorcycles."
Click any image below to enlarge the bikes up for grabs in this year's Rebels Uncaged contest.