Meet the Rebel Tastemaker
By Rebel Bourbon
|
Rebel News, Whiskey Education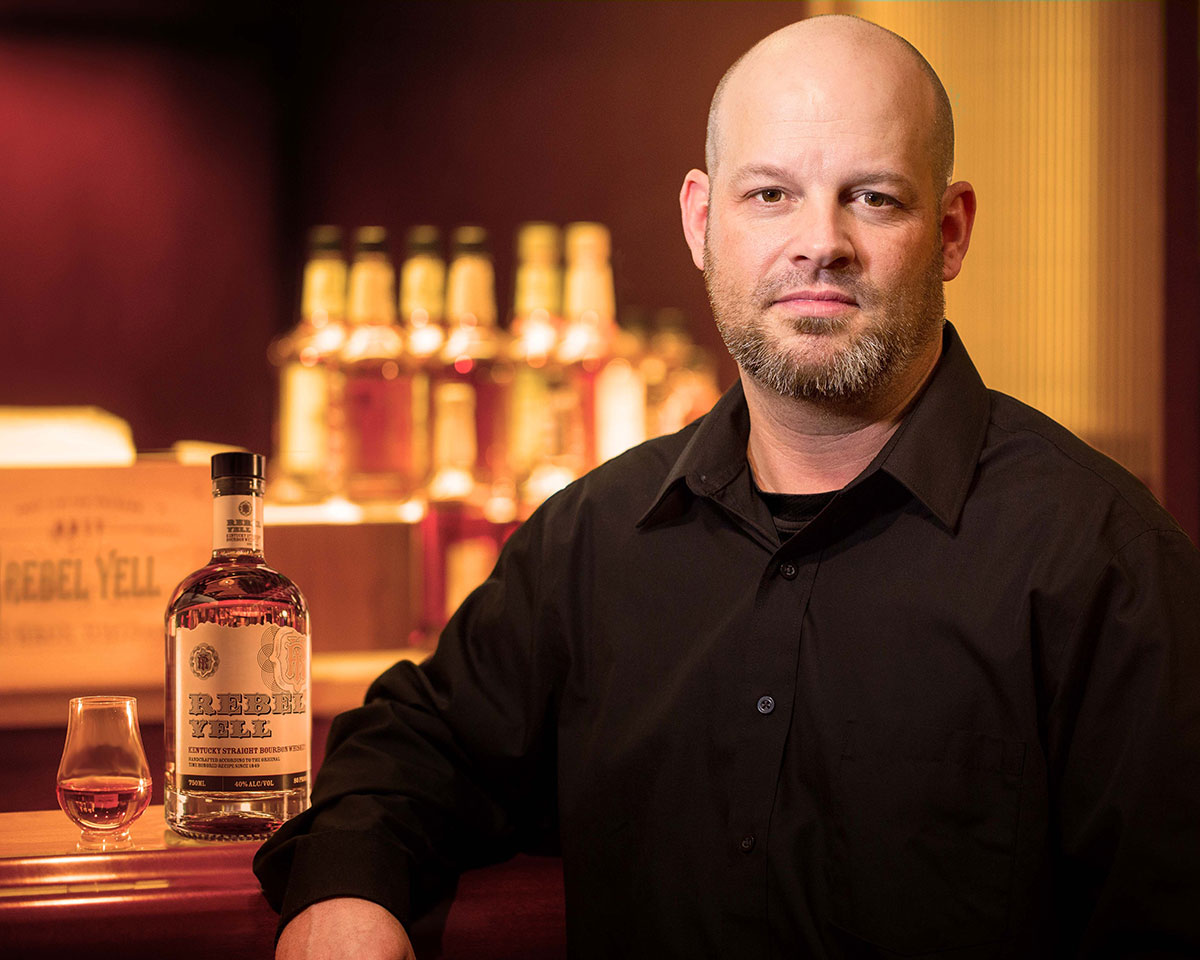 Sure, you love Rebel Yell whiskeys. But why? Is it the addictive aromas of citrus and spice? The sweet, smoky notes of toasted caramel and vanilla? Probably you're thinking: It just tastes good.
Someone has to make those taste decisions, and for Rebel Yell, that's John E. Rempe, director of corporate research and development at Luxco, Rebel Yell's parent company. It's a serious title, but essentially it means he gets to taste whiskey all day and figure out what you rebels out there want to drink.
The St. Louis native joined Luxco in 1998 shortly after graduating from Saint Louis University with a degree in biology. A Certified Food Scientist, Rempe always knew he wanted to be involved in the making, blending, and — most important — tasting of whiskey.
After an early start in Luxco's quality control department, he quickly landed a role in research and development, where he has stayed for almost 20 years. He has always worked on Rebel Yell, determined to deliver incredible taste in every bottle.
Rempe strives to create the most approachable, flavorful bourbon and rye spirits on the market. "I love good whiskey, and the main thing that motivates me is seeing other people enjoy my whiskey," he says. Today Rebel Yell stands out as a high-quality, wheat-based spirit in a sea of corn-based bourbons.
Keeping an eye on market trends, and with input from his in-house tasting team and brand ambassadors, Rempe constantly looks for ways to improve current products and give rebels more of what they like to drink.
"Consistency is extremely important in all of our classic spirits," he says. "We always say, our loyal consumers know our product better than we do. And, when they purchase that next bottle, it better be the same as the last one they had."
To make this happen, perfecting the blend remains Rempe's focus. "The most important part of the process is the taste," he notes, "and creating that is the art."
Consistency in the core brand allows him to add new products, engaging new drinkers and pleasing loyal fans, like Rebel Yell Ginger Whiskey and Rebel Yell Root Beer Whiskey, as well as Rebel Yell Small Batch Rye and the limited-release, 10-year Rebel Yell Single Barrel Kentucky Straight Bourbon Whiskey. Fulfillment comes when Rempe sees the Band of Rebels enjoying the products he creates.
"When I create a new blend, not only am I thinking, 'Damn, that's good.' I'm thinking 'They're going to love this,'" he says.
Of course he likes all the whiskeys, but his current favorite is the 10-year Rebel Yell Single Barrel, enjoyed neat. "No water. No ice. Just room temperature in the glass," he says. But he's quick to add, "Drink it like you like, as long as you're drinking it."
Rebel Yell Kentucky Straight Bourbon Whiskey, made from the classic 1849 recipe, is widely available across the country. The newest rebel in the gang, Rebel Yell 10 Year Single Barrel Kentucky Straight Bourbon Whiskey, is currently available in limited release, with the next batch set to release in spring 2017.
More Unconventional Wisdom