This Rebel Improves With Age
By Rebel Bourbon
|
Rebel News, Whiskey Education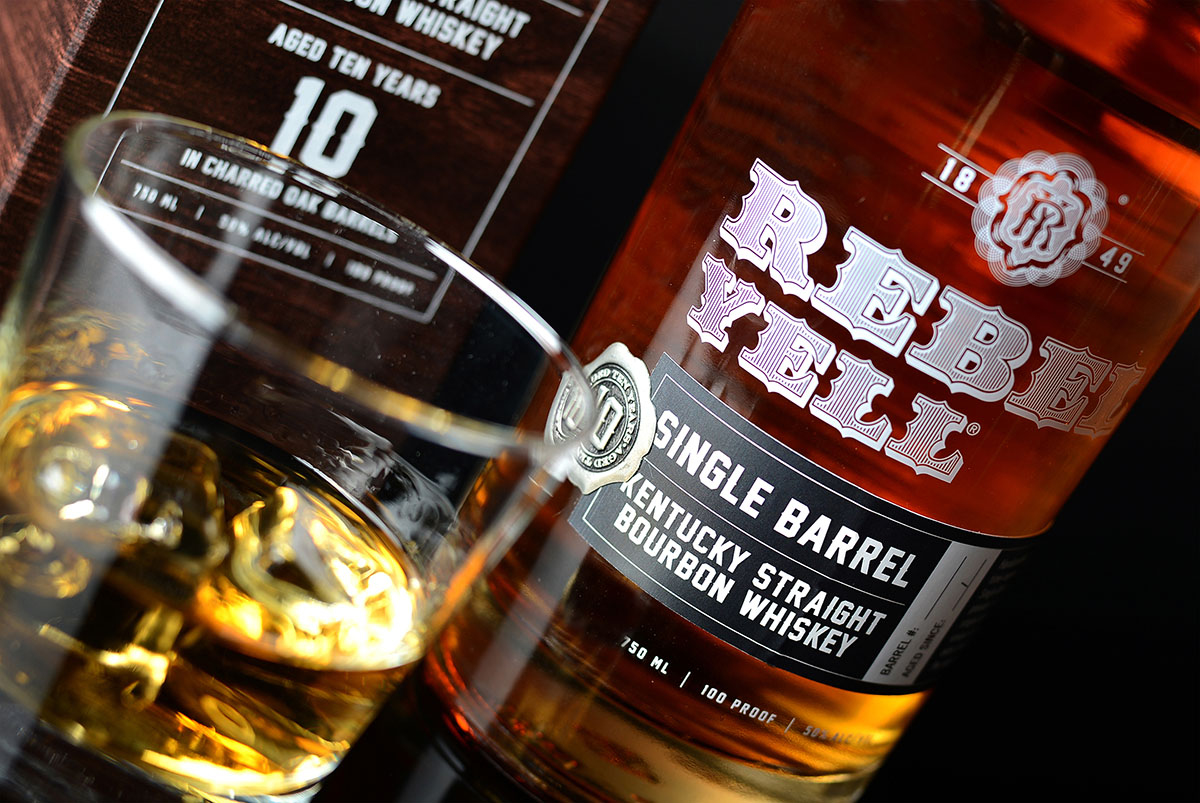 It took a decade, but Rebel Yell has finally released one of the most anticipated products in company history: 10-year aged Rebel Yell Single Barrel Kentucky Straight Bourbon Whiskey.
It was conceived by distiller John E. Rempe and brand manager Fletcher Buchman, after the duo had tasted some of the older barrels of Rebel Yell bourbon in the distillery. They were blown away by the flavor and finesse of the aged spirit.
"There are so few wheat-based bourbons on the market right now, and an even smaller amount of aged wheat bourbons out there," Rempe says. "We had to bring this to the market and let our loyal Rebel Yell drinkers experience it."
Ten years later, they are finally ready.
This aged bourbon allows the band of rebels, as well as new drinkers and risk-takers, to experience the depth and character brought out through extended aging. This result is ultra-smooth, with rich flavors and incredible complexity.
Unlike other Rebel Yell spirits, for which consistency is most important, each single-barrel release will be unique. Individual flavors and textures are nuanced by the aging barrel — a new white oak barrel from Missouri forests that is lightly toasted and charred — as well as its location in the distillery.
"It's an exciting experience we can give to the consumer, to see and taste the difference from barrel to barrel," Rempe says.
The toast and char levels of the oak used for aging make Rebel Yell Single Barrel what it is, by creating color, enhancing aromas, and infusing flavors. Aging it for a decade only intensifies this, resulting in toasted caramel, dried orange, oak, and sweet spice notes.
And 10 years is long enough, says Rempe, who tastes the bourbon a few times a year throughout the aging process.
"We have other Rebel Yell expressions with the same mash bill at younger ages, so we know how it changes as it ages," he says. "At this age, the whiskey develops real nice caramel and vanilla notes that would have been diminished at more advanced ages.
"Once we tasted it, we knew it was the year we wanted."
At 100 proof, it's powerful stuff, but extended aging, and general nature of wheat-based bourbons, ensure the alcohol is kept in check. The aged bourbon is a smooth, sweet, balanced spirit with just the slightest bit of intensity.
Hand bottled with a cork closure, and individually numbered to indicate barrel number and distillation year, 10-year aged Rebel Yell Single Barrel Kentucky Straight Bourbon Whiskey is available in limited release at select retailers throughout the country. The next bottling and release is slated for early 2017.