John Rempe on Bourbon Showdown Podcast
By Rebel
|
Rebel News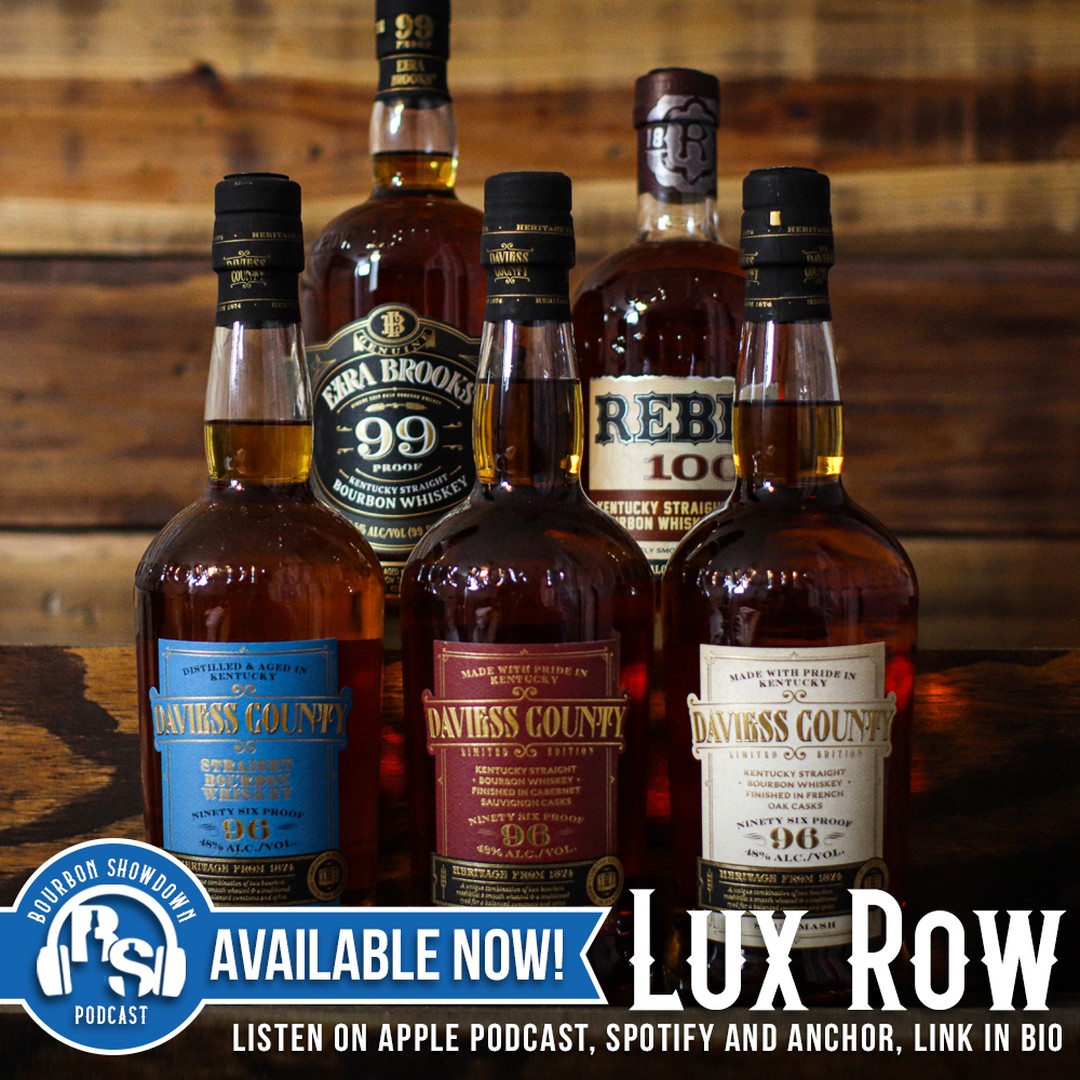 Lux Row Distillers Master Distiller, John Rempe sat down with Jesse Jones on the Bourbon Showdown Podcast to talk about everything from medical school to the state of whiskey today, and for a side-by-side tasting of multiple Lux Row Distillers Bourbons, including Rebel 100.
Meet Master Distiller John Rempe
Before John Rempe joined Lux Row Distillers in 1998, he built a background in food and drink science in the beverage industry in St. Louis, MO. As Master Distiller, he is very hands-on in marrying the different barrels across the brands he oversees. Besides Rebel Bourbon, John also works on Daviess County Bourbons, Ezra Brooks bourbon, David Nicholson, Lux Row Distillers bourbons, and Blood Oath. To say John lives and breathes whiskey is an understatement. He even lives on the property so that he's never too far away from his barrels.
The Bourbon Showdown Podcast
Recently, John was invited to sit down with the Bourbon Showdown Podcast and talk about some of his favorite Lux Row Distillers bourbons. For the episode they tasted and discussed Rebel 100, Ezra 99, and multiple Daviess County Bourbon variants.
If you'd like to listen to the full episode, you can find the podcast on Spotify, Apple, and through the Bourbon Showdown website.
Highlights From the Episode
Early on, John started with a note on how to drink your bourbon. He mentioned that there is "no right or wrong way to enjoy your bourbon." He says, "you bought it." But, to get the full experience he does suggest limiting as many other senses as possible. "Find a secluded room, limit the amount of light and sound, close your eyes, and focus on the tasting." He also says that, while it's not scientifically proven, he feels like it's a good idea to always let your bottle breath after opening it and allow it to acclimate to the surroundings.
First Sips: Daviess County Bourbons
Variant #1: Kentucky Straight Bourbon Whiskey, also known as the "Blue Label"
At 96 proof, the Blue Label is a perfect everyday sipper, John says. "The marriage of the mixed wheat and rye mash bills creates its velvety and creamy finish that starts out simple but continues to unfold in its complexity as you drink, allowing the smoothness and sweetness to shine all the way through to the last drop."
Variant #2: French Oak Finish or "White Label"
This is the Straight Bourbon Whiskey that has been finished in French Oak barrels. John and the host rap a bit about how it's a great whiskey to introduce to new whiskey drinkers because of it's toasted sweet finish and "campfire" feel.
Variant #3: Cabernet Sauvignon Finish or "Burgundy Label"
Like the French Oak, this is the Straight Bourbon Whiskey but finished in Cabernet Sauvignon wine casks. They discuss the complexity that continues to open as you sip it and how the most notable difference between the three variants is that the Cabernet barrels really come through on the nose.
Next Up: Rebel Bourbon 100
"This isn't the 80 proof Rebel you may have had in the past," John says as he takes a nose of the 100 proof Rebel. They go on to discuss that the bourbon whiskey market is currently trending towards higher and higher proofs, making Rebel 100 the new standard.
With 20% wheat, Rebel lets the corn sweetness come through without the added spiciness from the rye "almost like molasses with a creamy finish that goes down easy." John and the host continue to say that Rebel 100 "is a perfect Bourbon to keep on your shelf and have ready to greet you after a hard day. The only thing better, might be the Rebel 10-year single barrel."
Which comes out later this year!
The Final Sip: Ezra Brooks 99
Ezra Brooks is a staple at Lux Row Distillers. Distilled from John's favorite low rye mash bill, Ezra has a sweet, not spicy profile. Of the same vein Old Ezra (7 year) consistently receives awards and accolades. "With its flavor forward profile and an accessible price point Ezra is a go to bourbon that should be on everyone's shelf."
Closing Thoughts
No surprise here, there isn't a bad Bourbon in the bunch and Rebel 100 ranks right up there with some of Lux Row Distillers best products.
The fellas went on to discuss plenty more in this almost 90 minute episode. If you'd like to catch it all, be sure to visit Bourbon Showdown Podcast.
If you'd also like to grab yourself some Rebel 100 or one of the other bourbons mentioned, you know where to look.
More Unconventional Wisdom