Grab Your Favorite Whiskey Glass: The 2022 Rebel Bourbon 10-Year Single Barrel Has Arrived
By Rebel
|
Rebel News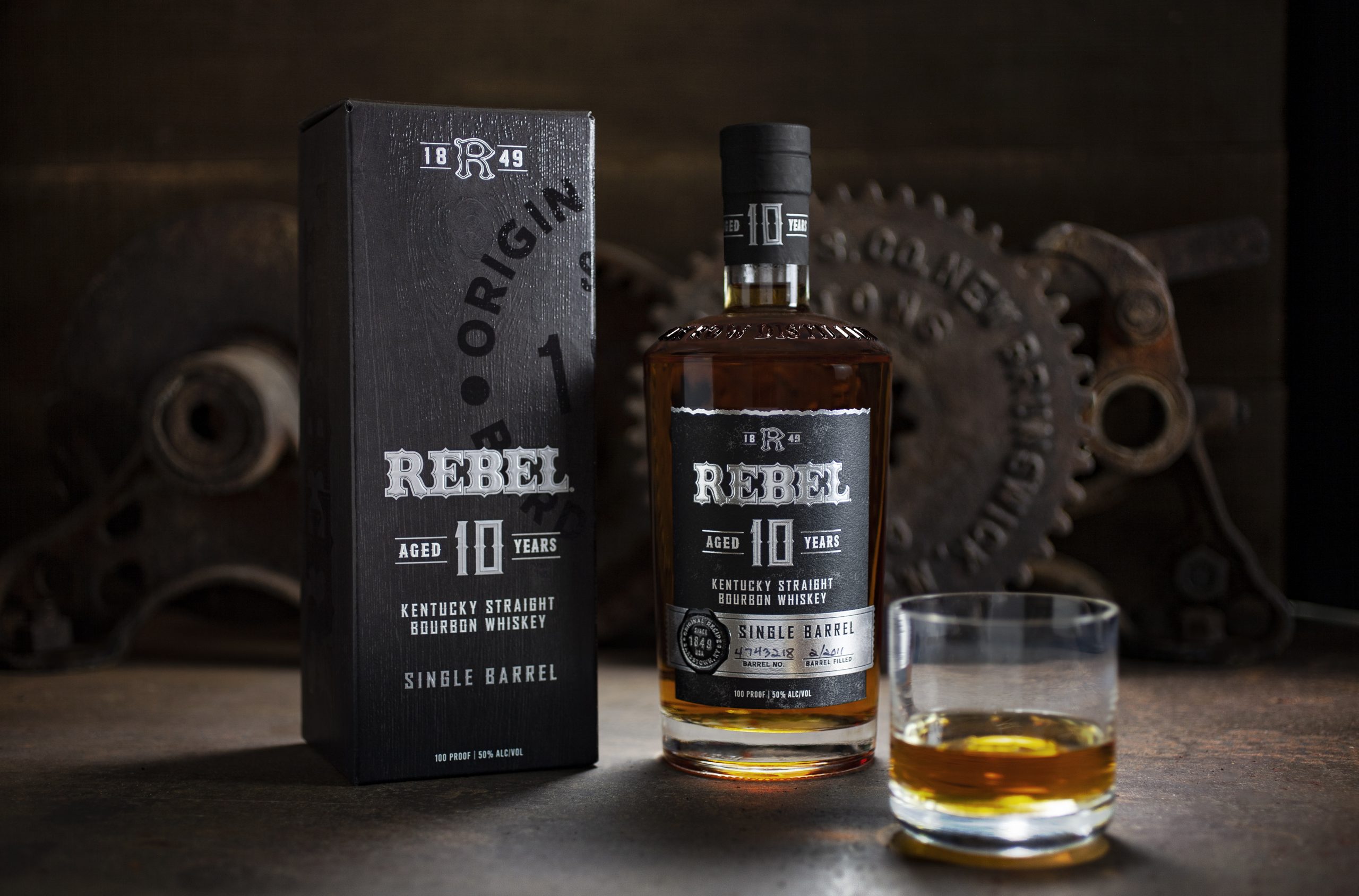 If you're already a Rebel fan, you know the drill. But, for the uninitiated, each year, Rebel Bourbon releases a new rendition of its 10-Year Single Barrel Bourbon, and each year, bourbon fans flock to experience this limited bourbon before it's gone. 
So What Can You Expect? 
For starters, just know that this 100-proof, 50% ABV whiskey has been aged to perfection. Kentucky bourbon is typically aged between five and 12 years and, at 10 years, it's hard to improve much further. Each American, charred, white oak barrel of Rebel 10-Year Single Barrel Bourbon is bottled one barrel at a time and each bottle you pick up off the store shelf will tell you the exact barrel it came from and its age.  
If you've tried (and loved!) other Rebel Bourbon in the past, but you've yet to try this particular bourbon, you're missing out. It's the only one of its kind, both in the Rebel family and anywhere else. It's the extra aging time in the 10-Year Single Barrel Bourbon that provides a deeper, richer, bigger, and bolder depth of flavor than you might be accustomed to. 
On the first sniff, you'll detect notes of vanilla and dark fruit, followed by citrus and oak. Have a little taste to experience the soft caramel and citrus flavors imparted by the charred barrel. It all ends with a velvety smooth, slightly spicy, finish.  
And, yes, while the tasting notes are somewhat similar from year to year and the ingredients are the same–premium corn, wheat, malt, charred white oak barrels, and a whole lot of patience–this is one bourbon that changes things up every single time. Each rendition is a new experience all on its own, something that Rebel fans look forward to year after year.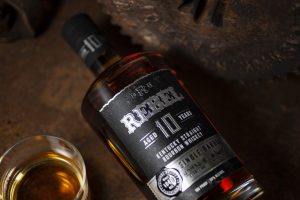 Rebel 10-Year Single Barrel is Award-Winning
Rebel Bourbon introduced its 10-Year Single Barrel in 2016 and, ever since, it's been blowing bourbon aficionados away. We don't want to brag, but we've racked up quite the collection of awards. Right out of the gate, in 2017, our 10-Year Single Barrel was ranked a Whisky Advocate Top 20 Whiskey, and it also received gold at the San Francisco World Spirits Competition. More recently, in 2020 and 2021, the 10-Year Single Barrel Bourbon was named the Best Kentucky Single Barrel Bourbon two years in a row at the World Whiskies Awards by Whisky Magazine.  
Ready to Try Your New Favorite Bourbon?
Grab your unique bottle of Rebel Bourbon 10-Year Single Barrel at one of your favorite spirits stores. Not seeing it straight away? We changed up the look last year so that this particular bourbon looks even more badass than normal. Just look for the black and silver box among your other favorite premium bourbons. 
Whether you enjoy it straight, as a shot, on the rocks, alongside a steak or burger, or as part of your favorite whiskey-based cocktail, we're sure you'll quickly see just what makes this annual bourbon so special.  
But don't get too comfortable–this bourbon is only around for a little while, and then it's on to next year's batch. With fewer than 20,000 bottles headed to store shelves all around the country, this is one bourbon you don't want to sleep on.  
Learn more about Rebel 10-Year here. 
More Unconventional Wisdom