The 10 Best Rebels on TV Today
By Rebel
|
Rebel Lifestyle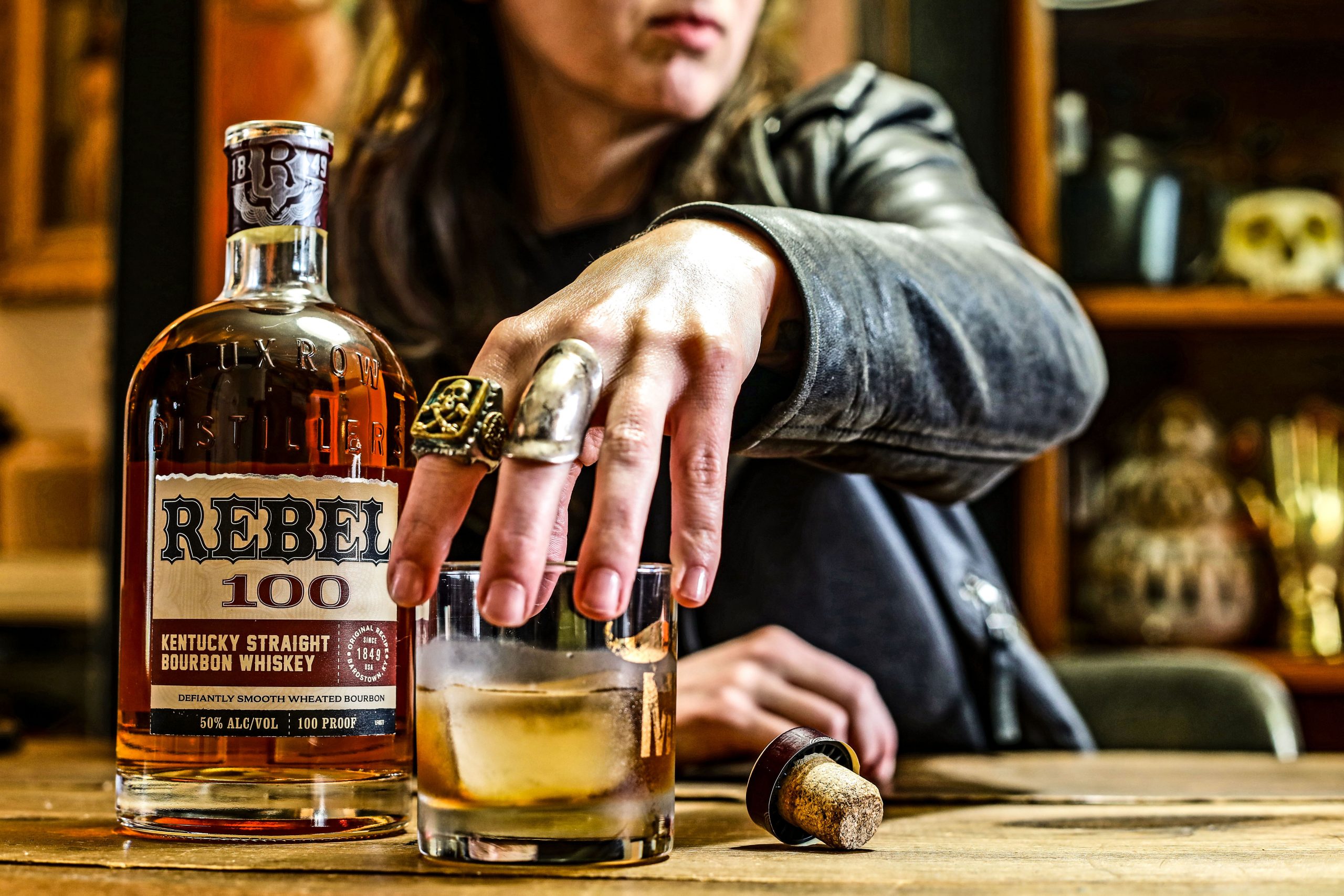 Here is the thing – rebels know rebels. Over the years, we've developed a keen eye for identifying true rebels, especially on TV. For this article, we thought we'd take a break from the seriousness of whiskey distilling and instead have a little fun pointing out our favorite rebels on TV today.  
Take a look and see if you agree. 
Rebel No. 10
Jesse Gemstone from The Righteous Gemstones
A rebel is the life of the party! Bottles in hand, dressed to the nines head to toe, and a voice that says 'I have arrived' – Jesse Gemstone makes an entrance. But if you want to be part of this party, you better get on board because no one is getting in Jesse's way. 
Rebel No. 9
Royal Abbot from Outer Range
A strange mix of "Yellowstone meets Lost," the Outer Range combines mystery with a good ol' fashioned western. Josh Brolin plays Royal Abbot, a cattleman who likes to grunt in one-word sentences and questions all this supernatural talk.  
Rebel No. 8
Nathan Brown from Upload
A rebel never stops fighting the good fight. Even though he is uploaded into a picturesque virtual reality afterlife free of care and worry, Nathan Brown continues to investigate and fight for what he believes in; fairness, family, and friendship.  
Rebel No. 7
Pamela Anderson from Pam and Tommy
A rebel doesn't care what you think. It's the 90s, and Pamela Anderson and Tommy Lee's videos are the talk of the town. But Pamela doesn't run from it. She decides that at this moment, she is going to take control and live her life on her terms – and she doesn't need your approval.  
Rebel No. 6
Marty Byrde from Ozark
A rebel protects their family at all costs. From drug cartels to money laundering Marty is surrounded by people who want to see him and his family disappear. But Marty isn't going to let that happen. He is always three steps ahead and won't let anything happen to his family. 
Rebel No. 5
Aniq from After Party
A rebel is clever, even a bit nerdy. Being accused of a crime you didn't commit can't be good, but Aniq uses his knowledge of puzzles (and escape rooms) to flush out all the evidence that helps Detective Danner catch the murderer.   
Rebel No. 4
Elliott Stabler from Law and Order: Organized Crime
A rebel uses force for good when necessary. Determined to catch his wife's killer, Stabler comes out of retirement to lead a task force within the Organized Crime Control Bureau in New York. If you want something done right, sometimes you gotta do it yourself. 
Rebel No. 3
Daryl Dixon from The Walking Dead
A rebel stays alive. Daryl is one of the few people who have been able to survive the apocalypse. Armed with a crossbow and an unwavering sense of his surroundings. Daryl is able to stay alive no matter the landscape.   
Rebel No. 2
Frank Reynolds from Its Always Sunny in Philadelphia
A rebel has a guy for that. Along with his friends, Frank is always at the center of a scheme because he knows someone that can get you what you need. From mystery meat to a bartending monkey with a flair for mixology, Frank can get it for you – no questions asked. 
Rebel No.1
Beth Dutton from Yellowstone
A rebel is one heck of a badass. Confidence? Check. Outspoken? Check. Isn't here to make friends? Check. Beth Dutton is an all-around BOSS. Don't get in her way because she will run you over. You've heard of "don't mess with the bull, you'll get the horns" – if it comes down to choosing between Beth Dutton and a Bull, we suggest the bull! 
What do you think? Any Rebels on your favorite shows we missed? Order yourself some Rebel 100 and tell us about it on social. 
More Unconventional Wisdom