Scrappy Arts Organization Shakes Things Up in Dallas
By Rebel Bourbon
|
Rebels Among Us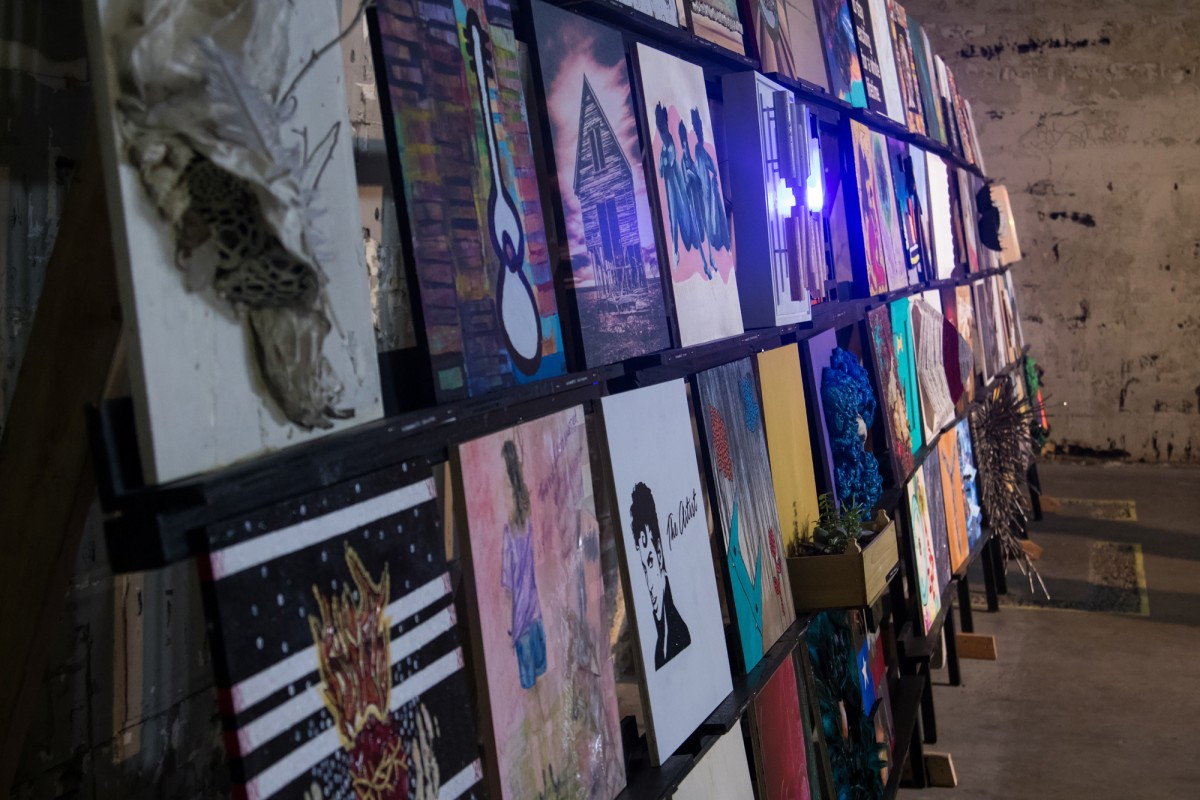 In 2005, a handful of Dallas mavericks had an idea: join the art and music communities for an art auction and fundraising concert. They called it Art Conspiracy, and it was held at the historic Texas Theater in Oak Cliff.
That first year, 100 artists' works, created on 18-by-18-inch plywood boards, were auctioned off between performances from local musicians. The evening raised more than $10,000 for the Paul Simon-founded Children's Health Fund, benefiting children displaced by Hurricane Katrina.
Twelve years later, Art Con is staying true to its mission of street-level philanthropy. Run by a band of rebels, Art Conspiracy can also take pride in knowing their scrappiness has paved the way for future events in Dallas. In 2016, Art Con worked directly with the city to facilitate a new type of permit to accommodate groups like Art Con that hold large-scale events in nontraditional venues.
But while the conspiracy is the same today as it was in 2005, no one could have predicted what it would become.
"Art Conspiracy was intended to be a one-time event," says current executive director Erica Felicella. "The goal was to bring everyone together in an unused space and raise funds to give back in a bigger, collective way. Several years in, this idea became a nonprofit that is now 12 years old and has been able to give back nearly $300,000 'the Art Con way.'"
The "Art Con way" includes devotion (Felicella leads a team of 30 volunteers who work year-round), unpredictability (events are held in warehouses and other unfinished spaces), accessibility (bidding starts at $20 for an original piece of art), and inclusion (anyone can apply to create a work or volunteer). It also includes selecting small, local nonprofits with budgets of $400,000 and under that offer creative programming, like 2016's beneficiary, Music Is Our Weapon.
Art Conspiracy exists to raise money, of course, but it's more than that. It's about leveraging the talents and fortitude of creative communities to give people a way to collect affordable art and expose them to local music they may not otherwise hear.
Those 18-by-18-inch boards have become so iconic that owning one is now a source of pride and a symbol of one's support for arts and music programming in North Texas. And although Art Con events primarily focus on the art — artists, both professional and amateur, get 24 hours to paint their boards, and each one is auctioned off live to support the beneficiary — it cannot exist without the music.
Prior to Art Con, the art and music communities rarely overlapped. But these events give them a reason to, with music enriching the overall experience of Art Con and exposing bands to new audiences. Music acts have ranged from Ishi, Zhora, Telegraph Canyon, and Sarah Jaffe at Art Con 12, held November 12, 2016, to Sudie and the Misfit DJ who are on the docket for an upcoming event.
Art Con has evolved over the last 12 years — in addition to the signature event, there is smaller-scale programming throughout the year — but the "core has not changed one bit," Felicella says.
"Part of Art Con's mission is to conspire to bring artists and musicians together for the community. We are proud that after all these years, we are doing the same thing."
Click any image below to view gallery.
More Unconventional Wisdom