High-Tech Motorcycle Gear for Rebel Riders
By Rebel Bourbon
|
Rebel Lifestyle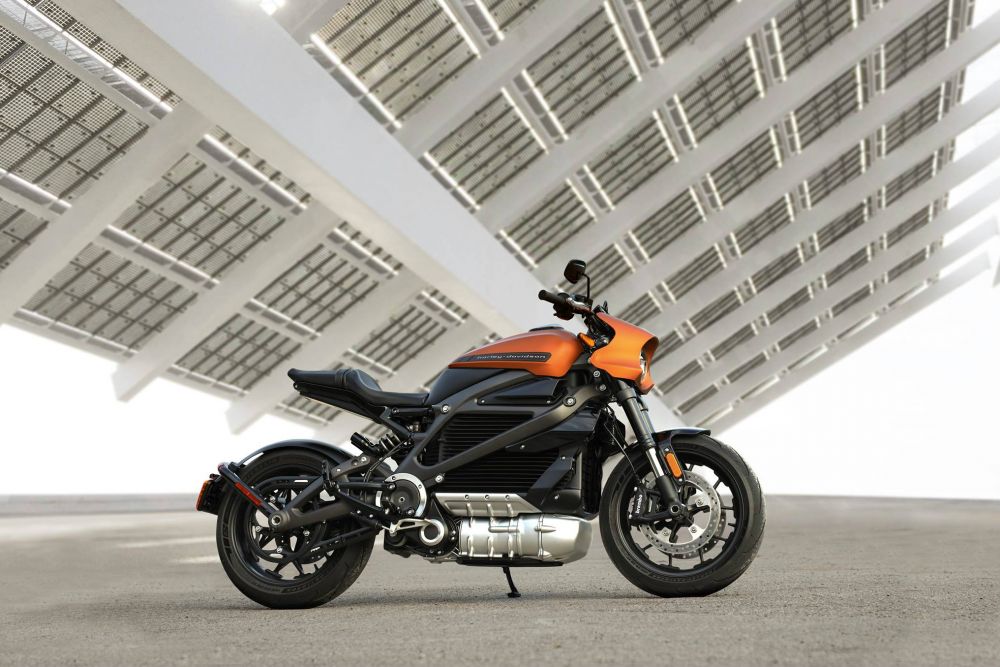 A motorcycle ride is a simple thing: just two wheels and a rumbling engine. What more do you need? Cutting-edge gear.
Harley-Davidson LiveWire
America's legacy motorcycle company roars into the e-bike realm with the LiveWire, its first electric motorcycle. It's a looker, with a gunmetal gray frame, a slim profile, and a seat that seems to float in mid-air.
The LiveWire is a high-performance machine capable of going from 0 to 60 mph in 3.5 seconds with just a turn of the throttle — no clutch, no gears. You can charge it at your house overnight, and that one charge will last 110 miles.
The Livewire will be available in August for $29,799. Slightly more affordable are the electric scooter and the electric dirt bike that Harley has in the works.
Hotwired
The fittingly named Hotwired takes away the chill of the open road with clothes — including gloves, pants, jackets, vests, and even socks — made with near-invisible heat-carrying carbon fibers woven into the fabric.
The clothing comes equipped with a jack that plugs into any motorcycle's 12-volt electrical system. Our pick is the jacket liner: It fits snugly under your regular riding gear and warms up your entire torso.
GoGo Gear Armored Hoodie
Los Angeles-based GoGo Gear specializes in women's clothing that looks and acts tough — thanks to its use of Kevlar, the fiber used in bulletproof vests.
The Armored Hoodie is like a mini-fortress, inlaid with a set of removable pads that protect key areas like the back and shoulders, along with reinforced fabric on the back of the sleeves.
The jacket is long, with extra ribbing at the hip and wrists to keep it in place during a ride. The heavy-duty shell resists abrasion and boasts reflective details. GoGo also has a version for men.
Street Air
Street Air is a system created by BMW in collaboration with Alpinestars, for riders or passengers, in which clothing comes with air bags built in. The package includes a jacket and vest, worn as a set.
The vest contains the hardware; the jacket acts as a waterproof shell. Just like in a car, the device has sensors that detect a crash and will instantly inflate the air bags within 25 milliseconds in response. The rider is enclosed in a cushion of air, covering shoulders, collarbone, back, and rib cage, which will ideally soften the effects of a fall.
The system is wireless, and the battery takes six hours to charge for 25 hours of riding time. There's also a detachable "kidney belt" that'll protect your hips.