Let's Discuss Rebel 100 Straight Rye Whiskey
By Rebel
|
Whiskey Education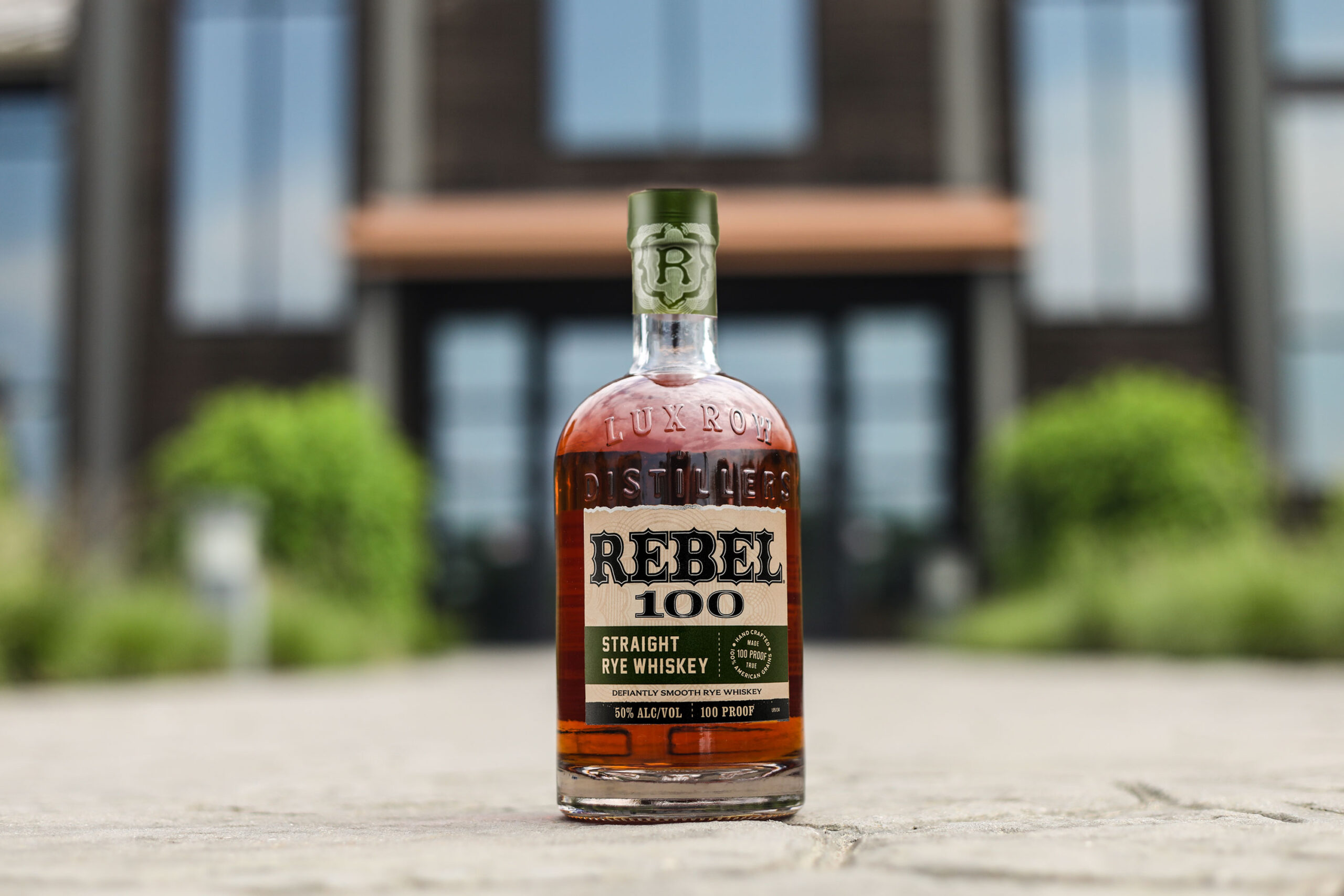 Rebel 100 Straight Rye Whiskey is the newest addition to our hell-raising collection of whiskey, and it's a bottle that will make you see rye in a whole new light. How so? 
Let's discuss Rebel 100 Straight Rye Whiskey, shall we?  
First, a Lesson in Rye 
Before discussing Rebel 100 Straight Rye Whiskey, we need to talk about "Rye 101." Even if you're a die-hard fan of bourbon, variety is the spice of life — and rye is a spice-forward type of whiskey that packs a punch. Bourbon and rye are types of whiskies, but there are a few key differences. Bourbon is made from mainly corn (at least 51%), while rye is made from (you guessed it) primarily rye grain. Rye grain is a mild flavor that's earthy, nutty, and a bit malty. Adding it to whiskey can make it bold, full-bodied, and spicy. 
Rye whiskey was first distilled back in 1750 in Pennslyvania before bourbon whiskey became the whiskey of choice in America.  
A Rye That Breaks the Mold 
Rebel 100 Straight Rye Whiskey isn't your run-of-the-mill bottle. This rye has a backbone (and a whole lot of flavor). It's full-bodied, bold, and perfectly balances sweetness with spice. You'll definitely taste notes of spice and rye on the front, and you'll be pleasantly surprised at how well it opens up with notes of rich vanilla on the back. It's a rye that's perfect to drink neat, on the rocks, in a cocktail, or as a shot.  
The 100 part? Yeah, that's the proof. You'll feel it, but you'll also be surprised at how smooth that 100 will be. 
Hell-Raising Rye Cocktails 
Can't handle it straight? Take a look at these concoctions, ideal for highlighting the sweet and spicy goodness of Rebel 100 Straight Rye. 
Fiery Orange and Rye: This one-of-a-kind libation is spicy in more ways than one, as the spice in the rye is perfectly complemented by the fiery flavor of jalapenos. Rebel 100 Rye, triple sec, lemon juice, and smokey orange peels pair perfectly with the peppers. 
Maple and Rye: Need some sweetness with all that spicy? Try this easy, breakfast-inspired beverage. It's a delicious combination of Rebel 100 Rye, maple syrup, bitters, a waffle wedge, and fresh blueberries to garnish. 
Sazerac: Sometimes you just want to play the hits. This is a stiff drink that lets the rye do the talking. Add absinthe, sugar, bitters, and a lemon twist for the ultimate sophisticated rebellion. 
As we said, there's no wrong way to drink when you're a Rebel, so don't be afraid to try Rebel 100 Straight Rye Whiskey in any whiskey-based beverage you please. Try it in a Manhattan or Old Fashioned, or add a splash of ginger ale or ginger beer for an easy two-ingredient drink. 
Well, Try it Already! 
It's time to stop talking and start drinking Rebel 100 Straight Rye Whiskey. Stock up today using our product locator, or ask for it at your favorite drinking hole. 
And remember, a Rebel always keeps life spicy. 
More Unconventional Wisdom