Hey, Rebels. Try These New Whiskeys.
By Rebel Bourbon
|
Rebel News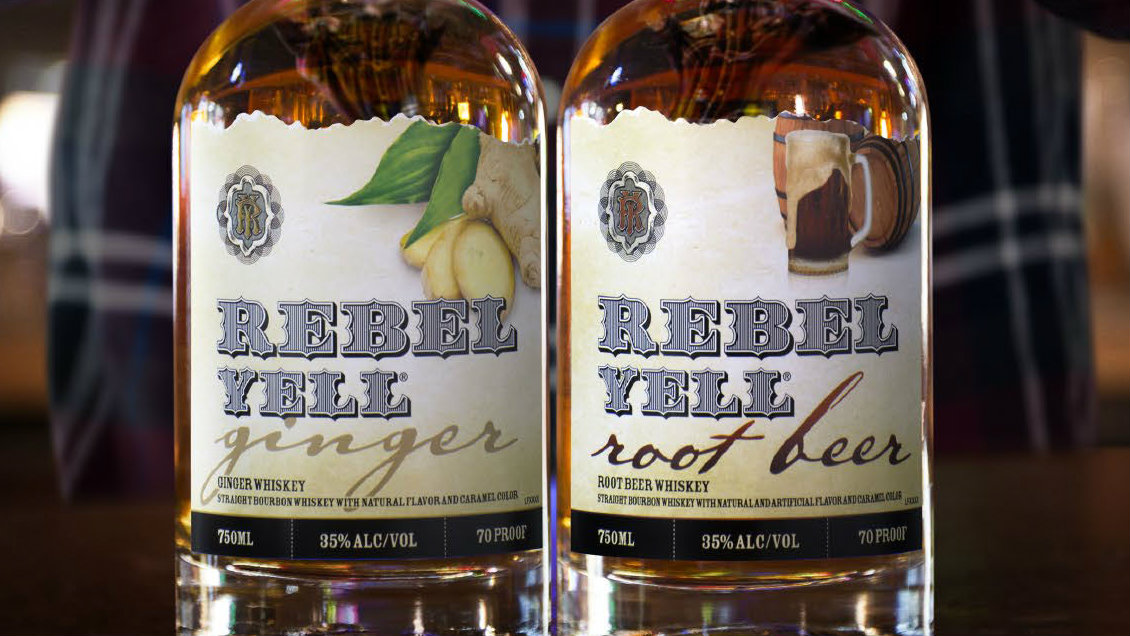 They say variety is the spice of life, so consider your whiskey-drinking life sufficiently spiced with the introduction of two new flavors from Rebel Yell Bourbon: ginger and root beer.
They sound trendy, because they are — and that's a good thing. Whiskey is having a moment, especially the flavored kind. And Rebel Yell is leading the pack, not only in growth but also in innovation.
Hence Rebel Yell Ginger Whiskey and Rebel Yell Root Beer Whiskey.
Both start with the smooth taste of Rebel Yell Kentucky Straight Bourbon Whiskey. Natural ginger is added for Rebel Yell Ginger Whiskey, for a refreshing, spicy finish.
Rebel Yell Root Beer Whiskey offers rich, velvety flavor with a touch of spice. Hell yes it would be awesome in a root beer float. And there's a recipe for that below:
Root Beer Float
2 ounces Rebel Yell Root Beer Whiskey
1.5 ounces Irish cream
Whipped cream, for garnish
Add whiskey and Irish cream to a cocktail shaker filled with ice and shake. Strain and serve neat in a chilled martini glass. Top with whipped cream.
Want a suggestion for how to drink Rebel Yell Ginger Whiskey? We got you.
Ginger Julep
2 ounces Rebel Yell Ginger Whiskey
1 ounce simple syrup
5 springs of fresh mint
Muddle mint in bottom of glass. Add crushed ice, whiskey, and simple syrup. Garnish with more fresh mint.