Rebel 100 Bourbon is Here! And Hell Yeah You Should Care
By Rebel Bourbon
|
Rebel News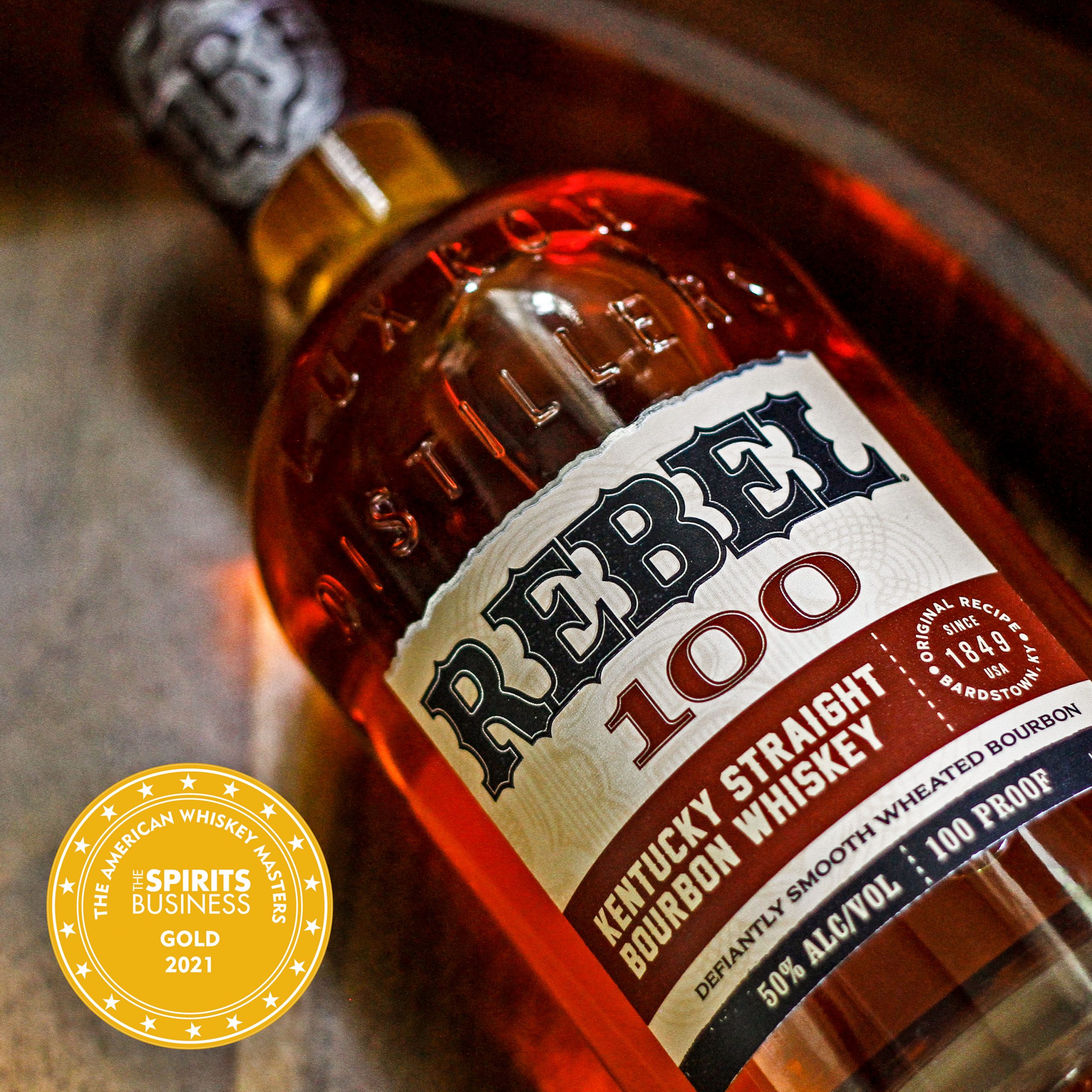 Reach for Rebel 100, and you're reaching for gold, baby! That's because Rebel 100 Bourbon just won Gold at American Whiskey Masters. Anytime you win some hardware, it's a big deal, and when you win that hardware from a group of hardcore whiskey and bourbon lovers, it means you're onto something special.
If you haven't picked up a bottle of Rebel 100 yet, you might want to reconsider your life decisions.
Here's what you're missing:
Tasting Profile
Rebel 100 Bourbon is 100 proof (duh!), which is 20 proof points higher than the original Rebel Bourbon. More proof means more flavor and a profile that's more balanced than ever before. It's still a defiantly smooth wheated bourbon with a sweet aroma and bold caramel and vanilla notes.
Label
It's still in the classic Rebel Bourbon bottle, but with a big '100' printed right in the middle of the label.
Price Point
Everyone should have an opportunity to enjoy Rebel 100 Bourbon. That's why we've kept the price within the $20 range (prices may vary slightly by location).
How to Enjoy Rebel 100
The correct answer is you should enjoy it, "however the f&*% you want to." But we suggest in a shot, sipped neat, over ice, or in a delicious cocktail.
It's time to stop missing out and grab a bottle of Rebel 100 today. You can find the closest retailer here on our Product Locator.
Or just take your sorry butt to the corner store. You won't regret it.