3 Foods To Pair With Rebel Yell Root Beer Whiskey
By Rebel Bourbon
|
Whiskey Education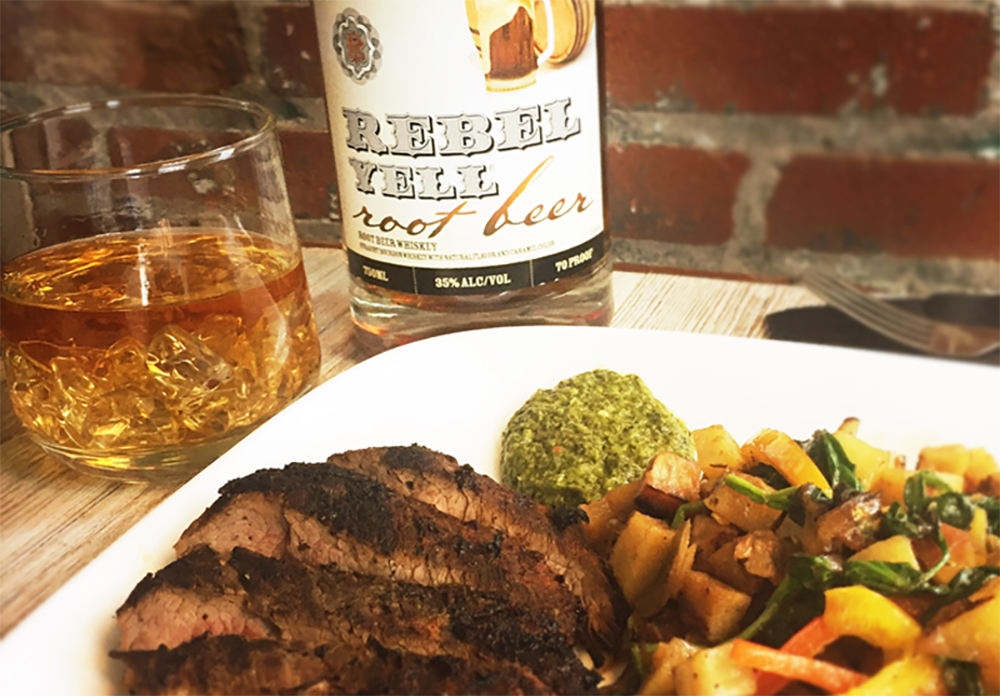 Rebel Yell Root Beer Whiskey is a brazen take on the classic Rebel Yell, enriched by an infusion of creamy root beer. An abundance of flavors makes it a wholly satisfying beverage to sip solo.
But man cannot live on Rebel Yell Root Beer Whiskey alone. Here are three dishes to pair with this bold, unconventional drink.
Hanger steak
Bourbon and steak were made for each other. Rebel Yell Root Beer Whiskey calls for a cut that's off the beaten path, such as a hanger steak. You won't find the hanger everywhere, but it's the ultimate in terms of juicy, beefy flavor. No wonder it's a rising star on restaurant menus.
Chefs marinate it, then grill it fast and high, to give it a fine crust. If making at home, try finishing off the steak with pat of butter and a brush of Root Beer Whiskey.
It's tender yet chewy, which feels right for a Rebel Yell. It's about lingering over that steak, the same way you take your time with your whiskey.
Macaroni and cheese
This comforting, home-cooking classic partners readily with Rebel Yell Root Beer Whiskey. Mac and cheese has a luxurious, creamy profile that delivers a striking contrast to the whiskey's penetrating herbal sharpness.
An especially satisfying pairing results when the mac is made with an uncommon cheese such as Gouda. Pale and firm, with a subtly nutty flavor, Gouda is renowned as a melting cheese in dishes such as fondue.
If macaroni cooked until tender and enrobed in this velvety cheese isn't enough, sprinkle on some crumbled bacon, another assertive flavor up to the task of a whiskey tangle.
Rice pudding
Dessert's a natural, given the sweetness of Rebel Yell Root Beer Whiskey. No doubt, it was made to drizzle over vanilla ice cream, for an impromptu root beer float.
But go one step further — to rice pudding. It has the dairy richness of ice cream, yet with substance from the rice, as well as a more nuanced sweetness.
More Unconventional Wisdom