Bourbon and Whiskey Trends Worth Spending Your Time and Money On
By Rebel
|
Whiskey Education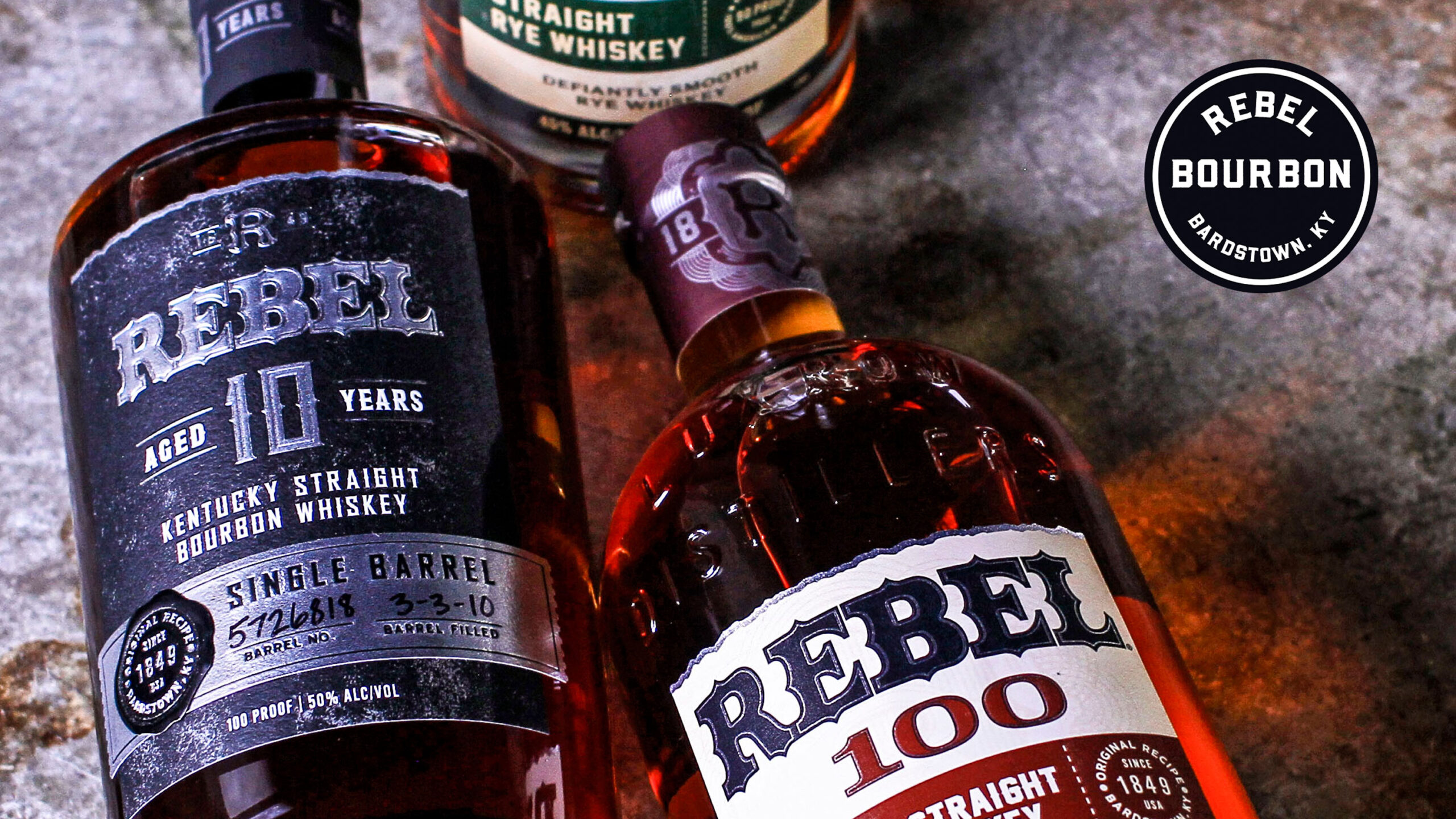 Although whiskey has stood the test of time in always being there for thirsty drinkers, whiskey trends tend to come and go. As fun as it can be to jump on any whiskey-related bandwagon that comes along, it's not fun for anyone to waste their time, money, or even a drink on a trend that isn't worth it.  
Luckily, here at Rebel Bourbon, we'll gladly raise a little hell to let you know which bourbon and whiskey trends are worthy of your rebellious spirit. Read on to learn which trends you should put on your radar:  
"Toasted" Bourbons 
Toasted bourbons are having a moment — and for good reason. These bourbons break the mold because they're aged in barrels exposed to low and slow heat rather than a quick char that's hot and fast, as is the case with traditional varieties. The result is a delicate, nuanced bourbon packed with delicious flavor.  
Distillers and drinkers gravitate towards this production method because it produces a unique final product. Toasting the barrels is more time intensive, but it's also worth the investment for the distiller.  
Daviess County Lightly Toasted Barrel Finished Bourbon is the perfect example of this trend being done right. This tasty bottle boasts notes of vanilla and caramel and makes for an exceptionally smooth drink. This release is a limited edition, so be sure to get your hands on a bottle while you can!  
Single Barrel Bourbons  
Standard bourbon is made by blending the contents of multiple barrels, so it's probably no surprise that single-barrel bourbon is made by bottling the contents of one single barrel. This style of bourbon is much more difficult to find, and its elusive nature has helped elevate it to its current sought-after status in the whiskey world. However, as expensive as some of these bottles may be, their price and popularity are warranted for whiskey lovers. These bottles are worth it because they boast: 
Subtle, specific flavors that would be lost if combined with other barrels.

 
More exact bottling and aging dates.

 
Increasing collector's value.  

 
If you're interested in diving into single-barrel bourbons, we highly recommend reaching for a bottle of Rebel 10 Year. We promise it will make even the most skeptical Rebel say, "hell yeah"! 
One-Of-A-Kind Whiskeys 
Many whiskey lovers dream of getting their hands on a one-of-a-kind bottle. Thankfully, this dream can become a reality as more and more producers are making it possible for enthusiasts to obtain unique bottles. This trend is taking the spirits world by storm, from distiller picks that are only available in distillery gift shops to barrel-select programs that allow retailers to partner with producers and then sell the one-of-a-kind bottle to customers.  
Cocktails 
That sound you hear is a collective cringe from whiskey purists everywhere. We like our whiskey as neat as the next person, but sometimes, there's nothing better than ending or starting a day with a great cocktail. And apparently, we're not alone in thinking that. Ready-to-drink cocktails have been having quite a moment over the last few years. And mixologists around the country are finding new twists to put on old classics. 
Even in Kentucky, where you might think mixing whiskey with anything is a punishable offense, distilleries across the state are upgrading their cocktail menus to keep patrons longer and happier. See it for yourself next time you're at Lux Row Distillers. Grab a cocktail, then take in some sunshine and beautiful scenery on the front porch. 
Whiskey Tourism  
If there's one trend we can really get behind, it's whiskey tourism. Here at Rebel, we love teaching our fellow Rebels about how we make our delicious bourbon — and we think a Rebel distillery tour is well worth the trip for those who aren't lucky enough to live nearby.  
Whiskey tourism is becoming increasingly popular as drinkers are becoming more interested in the process behind every dram. Having a little knowledge under your belt will make you even more confident the next time you're selecting a bottle or raising a glass. Tasting multiple brands is a great way to sample different varieties and discover new favorites. An excellent example of how you can do this is to book a Lux Row Distillers tour since you'll get to experience Lux Row's entire portfolio of spirits.  
It's Time to Try These Trends for Yourself 
As much as we encourage our fellow Rebels to forge their own path, there's nothing wrong with keeping up with a few current trends — as long as they're worth the time and money. Exploring the trends above is a great way to expand your whiskey knowledge, add unique bottles to your collection, and savor incredible whiskey. Whether you want to stick to what you know or keep up with the times, stocking up on a few bottles of Rebel Bourbon is the perfect way to stay involved in the tasty, exciting, and hell-raising world of whiskey.  
More Unconventional Wisdom