3 Rebellious Whiskey Cocktail Recipes for Fall
By Rebel Bourbon
|
Recipes
The leaves are changing color, the temperature outside is dropping, and the big game is always on. Those are the wonders of fall — as are these rebellious cocktails made with Rebel Yell. Heavy on flavor, they add spirit to your fall drink lineup. […]
3 Whiskey Cocktail Recipes for a Tailgate
By Rebel Bourbon
|
Recipes
You've got friends, a few games, and enough food to feed a small country. It's all the trappings for the ultimate tailgate — at home or in the stadium parking lot. But what to serve to drink?
Ice cold beer is expected. You want the unexpected — like a few tasty drinks fueled by Rebel Yell that'll keep the party going long after the final whistle has blown. […]
3 Bourbon Cocktail Recipes for an End-of-Summer Blowout
By Rebel Bourbon
|
Recipes
The one bad thing about summer: Eventually it has to end. But you can fight those end-of-summer-blues by throwing a kickass bash. To do that, though, you need to serve some unforgettable cocktails.
That's where Rebel Yell comes in. From a lemony slush to a rebellious tea to bourbon punch that packs a punch, we put together three crowd-pleasing recipes to ensure your party is one for the record books. So gather your closest friends, press play on your favorite Spotify party playlist, and start mixing. […]
3 Cocktail Recipes With Rebel Yell Straight Rye Whiskey
By Rebel Bourbon
|
Recipes
Absolutely Rebel Yell Small Straight Rye Whiskey should be enjoyed neat (or over ice or with a splash of water). But did you know it's also a solid choice for cocktails?
Small may describe the batch size, but this whiskey's flavor is anything but. It's smooth yet spicy rye flavor can stand up to whatever you mix with it.
To that end, here are three recipes using Straight Rye Whiskey sure to impress your friends (assuming you're into that sort of thing). […]
How To Make Simple Syrup
By Rebel Bourbon
|
Recipes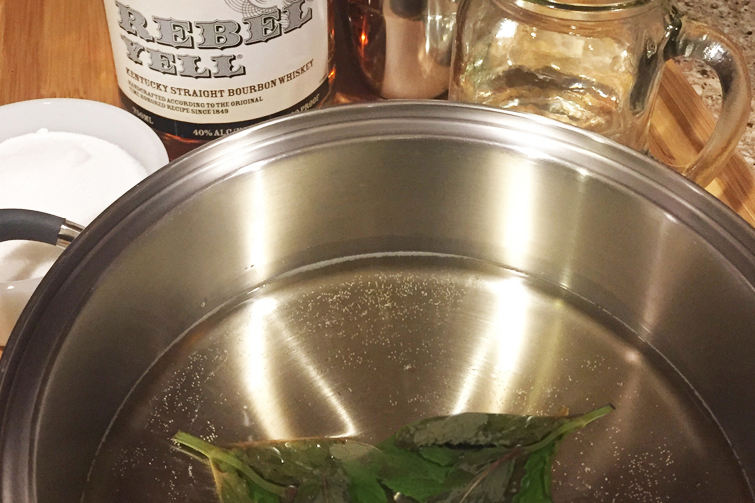 Whether it's best to enjoy your Rebel Yell bourbon straight or in a cocktail is not for us to say. We're just here to arm you with the recipes. And one building block for just about any mixed drink is the magical potion called simple syrup.
It's called "simple" because it contains only two elements: sugar and water. In a trick borrowed from the arsenal of the pastry chef, those two ingredients are heated until the sugar dissolves. […]